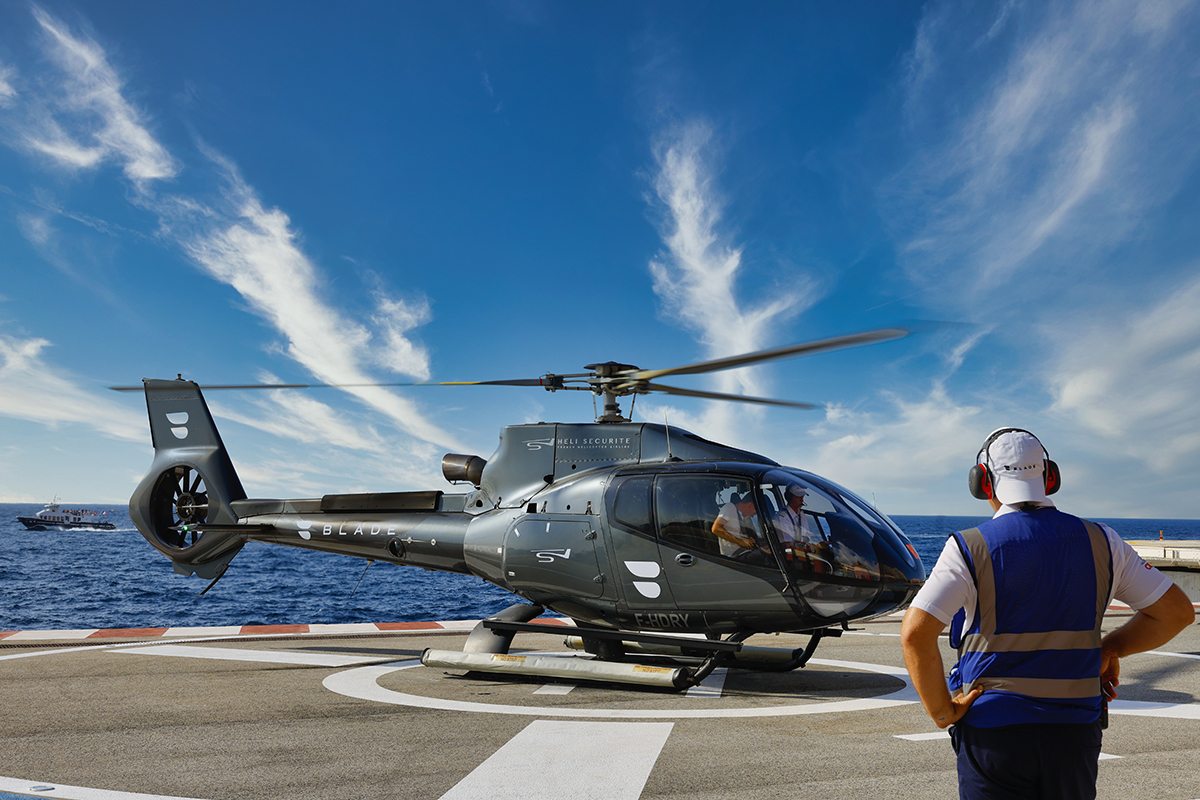 BLADE Lands in Europe
---
BLADE has officially expanded to Europe and you can now fly our private charter service, BLADE Anywhere, with the same level of service, style, and precision you enjoy with BLADE by-the-seat flights.
A fleet of helicopters are available to fly you and your guests to any of BLADE Europe's current destinations.
Charter your own flight on your terms, and your schedule.
Don't have the app? Click here to download now for a seamless booking experience. Fly the future, today.
Experience Next-Level Charter With BLADE
Unlike other charter options, which may leave you to fend for yourself, the BLADE team remains with you every step of the way–from booking to landing. You'll have your own flier-relations advocate managing and monitoring your mission, available 24/7.
Charter South of France
---
Charter between the French Riviera: Nice, Monaco, Saint Tropez, and Cannes.


Nice
Depart or arrive directly from Nice Airport for unmatched access to the Capital of the French Riviera.


Monaco
Fly directly over the Mediterranean coastline—swapping hours of traffic for a panoramic and breathtaking flight along the unmatched vistas of the French Riviera.


Saint Tropez
Charter to St. Tropez for a perfect beach getaway. We can land at vineyards, private homes and certain hotels upon request.


Cannes
Our convenient Cannes Helistop—located right off Port Cannes—offers you unparalleled access to the famed resort town and its beaches.
BLADE is an air charter broker and tourism intermediate. BLADE does not have operational authority over aircraft. All flights are operated by licensed air carriers.