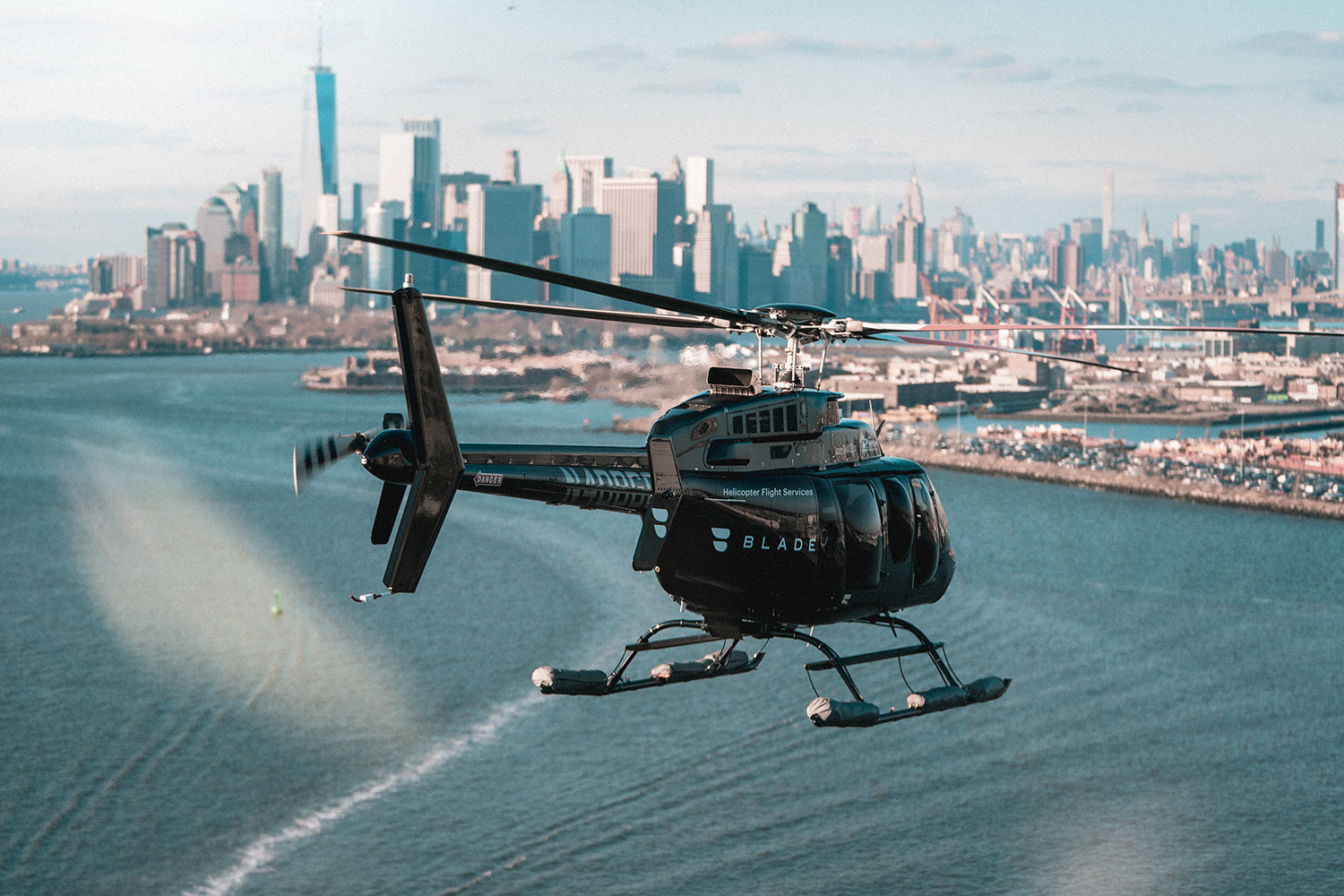 BLADE Operating Standards and Flight Safety FAQs
How BLADE Selects Its Operators
The operators who own, manage, and maintain aircraft in our accessible fleet have been specifically chosen to work with BLADE based on consistently high safety standards, industry leading equipment maintenance programs, and conservative operating protocols. They have been vetted by BLADE and third-party rotorcraft industry experts and are audited by our Chief of Safety (see bio below) on a quarterly basis.
All of our operators are subject to regulation under FAA 14 CFR 135, which prescribes a much higher level of oversight by the FAA over BLADE flights versus operations in privately owned and operated helicopters. These more stringent safety regulations applicable to commercial helicopter operations contribute to a reduced incident rate that is less than half the rate for non-commercial helicopter flights.
Additionally, as part of our safety program, as specifically designed for BLADE by our Head of Safety, many of our standards are more stringent than what is required by FAA 14 CFR 135.
Passenger Security
All passengers must supply a valid government ID for check-in at all BLADE departure points. BLADE digitally verifies the names of all passengers, records flier weight, and determines the dimensions and weight of baggage to ensure that they fall within the specifications of the operator and FAA mandates. BLADE also assists operators in arranging passengers in specific seats within aircraft based on considerations for center-of-gravity and size or weight of the individuals flying. Pilots make the final determinations based on the aforementioned assessments.
BLADE trains all of its on-the-ground representatives in "fit-to-fly" passenger assessments. We reserve the right to prohibit passengers from flying who are unruly, intoxicated, disruptive, or otherwise unfit to fly in the sole determination of BLADE and/or its operators. Our in-lounge Customer Experience Team ("FX Team") is trained to make recommendations to our operators. Cigarette smoking, electronic cigarette smoking, and vaping are prohibited in the BLADE Lounges and on aircraft.

Frequently Asked Questions
Seaplane versus helicopter—which is right for me?
Does BLADE arrange flights on both jet-engine and prop powered aircraft?
When should I fly on a twin-engine helicopter rather than a single-engine helicopter?
When would I need two pilots versus one?
When will BLADE proactively cancel flights?
Is it true that helicopters can glide?
Is it true that traveling by helicopters is safer than cars?
What are some useful statistics about helicopter safety?
Meet BLADE's Chief of Safety
Meet Edward Schulze III. Ed is a leader in the national helicopter community with 35 years of experience working in military, police, counter-terrorism, and corporate capacities. His past experience include positions on the NYPD Counter-Terrorism Bureau, NYPD Aviation Unit, Helicopter Pilot in Command for Cablevision Systems, and as a captain on a Sikorsky 76C++ for the Associated Aircraft Group.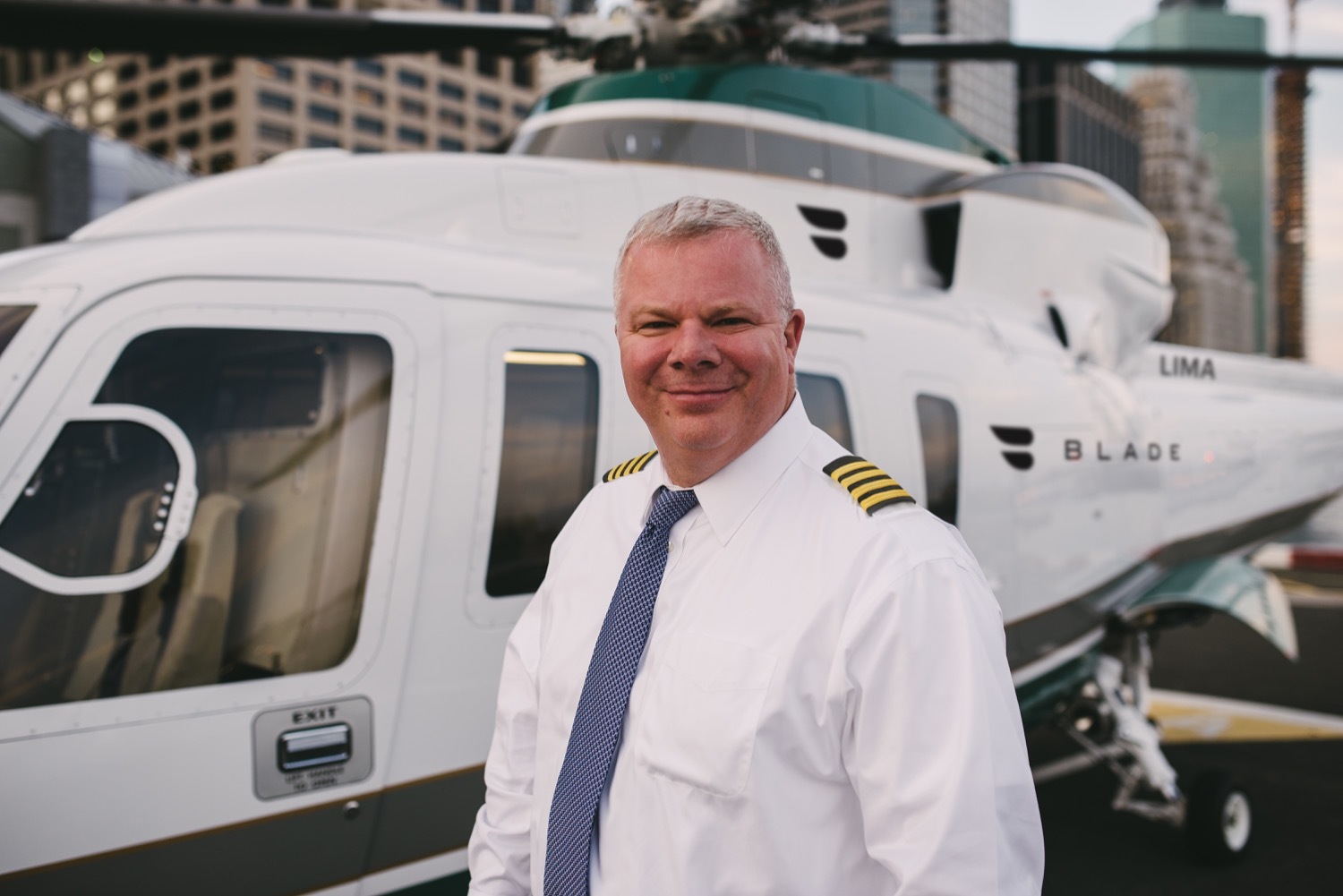 2011 - 2017: Standards Captain, Cablevision Systems Flight Department
2010 - 2011: Captain, Associated Aircraft Group
2008 - 2010: Sergeant/Supervisor, NYPD Counter-Terrorism Bureau
1995 - 2008: Helicopter Pilot / Sergeant, NYPD Aviation Unit
1990 - 1995: Police Officer, New York Police Department
1984 - 2005: Aviation Safety Officer, New York Army National Guard