Helicopter Charter to Saint-Tropez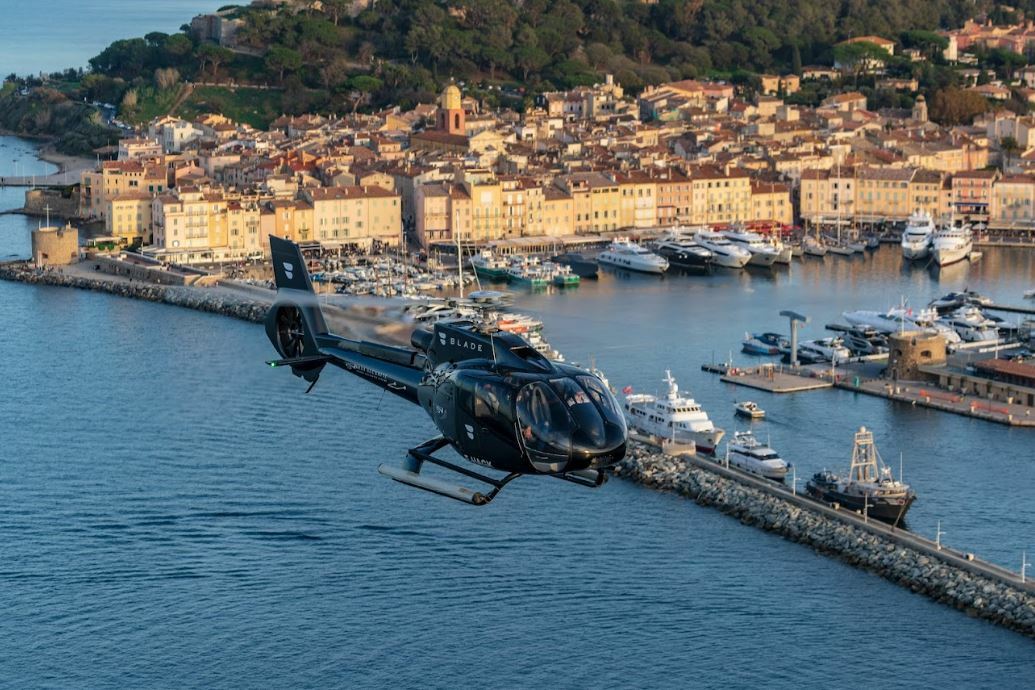 Fly Private to Saint-Tropez with BLADE
Book your BLADE helicopter charter to Saint-Tropez from Nice, Monaco or Cannes. Take the scenic route and enjoy breathtaking views of the French Riviera.
The destination
Ah, Saint-Tropez. The very name evokes visions of sunny beaches, chic boutiques, and sparkling Mediterranean waters. This summer, experience the glamour and luxury of the French Riviera at its finest. From the charming old port to the fashionable boutiques on rue Allard, Saint-Tropez has something for everyone. Take a stroll on the famous beach at Pampelonne, indulge in some delicious seafood at one of the many waterfront restaurants, or take a boat trip to explore the nearby islands. Whatever you choose to do, a trip to Saint-Tropez is sure to be a highlight of your summer.
Benefits of BLADE Helicopter Charter to Saint-Tropez
Skip the long-distance drive and get there in 25 minutes from Nice Airport
Driving between Nice to Saint-Tropez can take over 2 hours depending on peak hours or weekends.
Choose the right helicopter for you
Single engine or twin-engine aircraft, luxury interior, air-conditioning, noise reduction systems… Pick your favorite aircraft and turn your helicopter flight to Saint-Tropez into a unique, tailor-made experience.
Treat yourself to a unique experience
Enjoy breathtaking views of the French Riviera and arrive in style in the stunning French city of Saint-Tropez.