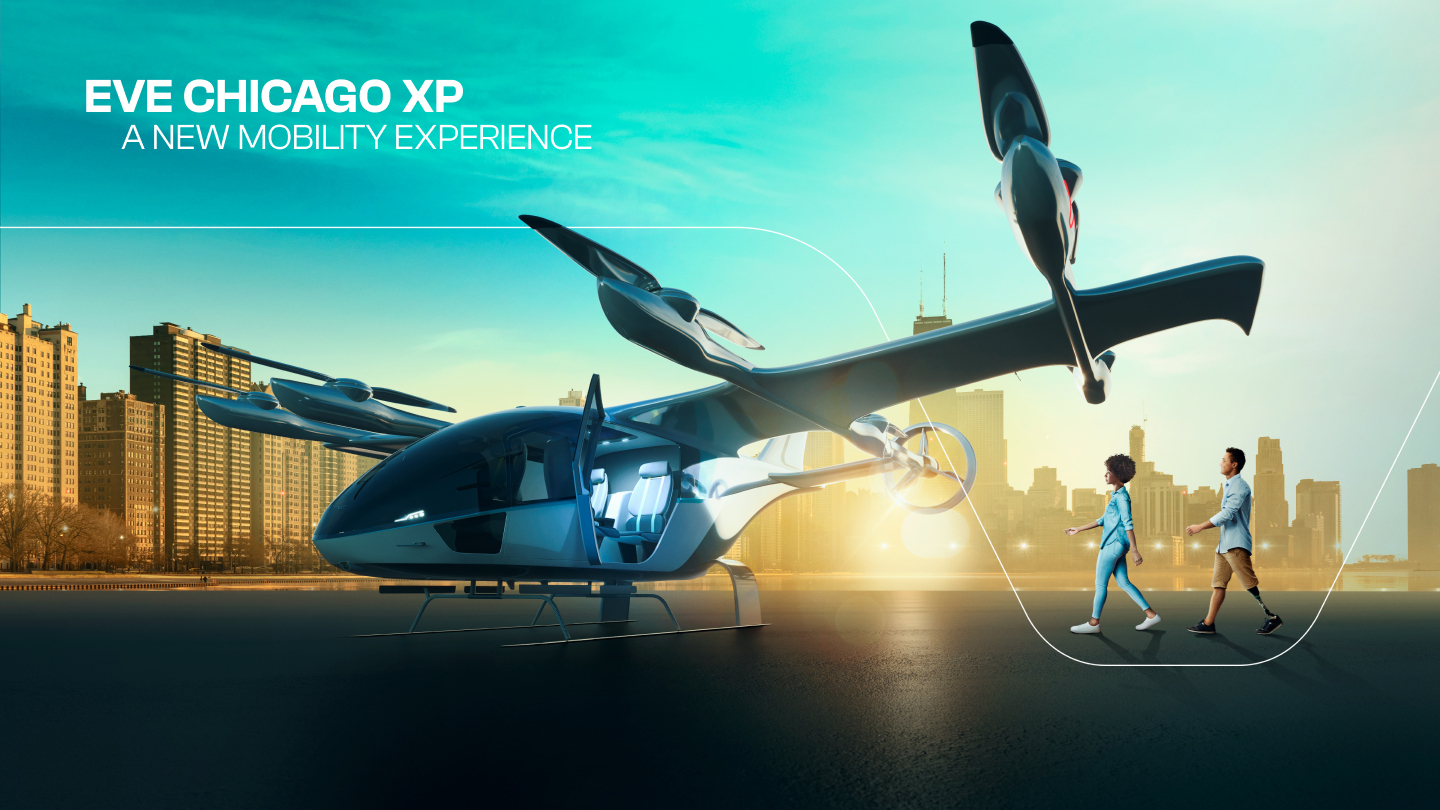 ---
Powered by BLADE, the EVE Chicago Experience is an unmatched opportunity to fly the future, today. From September 14-30, 2022 Chicago will see an Urban Air Mobility simulation that will change your perspective on commuting forever.
BLADE and EVE are providing 15-minute helicopter flights directly between Vertiport Chicago and Tinley Park or Schaumburg, allowing fliers to seamlessly fly between downtown Chicago and the suburbs of Illinois.
Fliers can also experience EVA (eVTOL) through EVE's Augmented Reality simulations at Vertiport Chicago and the Tinley Park Helistop.
Discover the benefits of Advanced Air Mobility, and fly the future, today.
Experience EVA for just $95.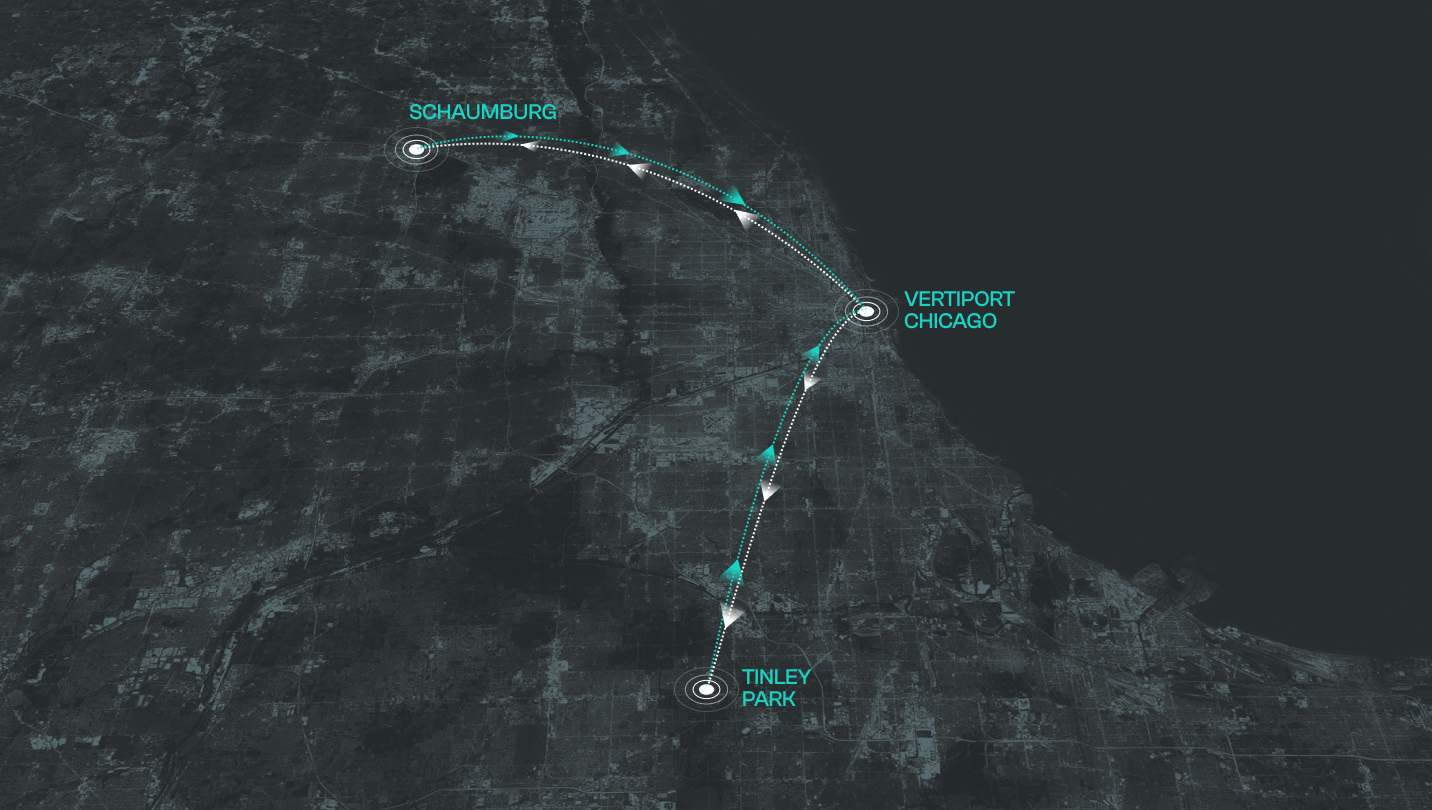 What's Included:
Helicopter flight between Vertiport Chicago and Schaumburg or Tinley Park.
Experience EVA (eVTOL) through Augmented Reality at Vertiport Chicago and the Tinley Park Helistop.
---
About EVE
Eve is dedicated to accelerating the Urban Air Mobility ecosystem. Benefitting from a start-up mindset, backed by Embraer S.A.'s more than 50-year history of aerospace expertise, and with a singular focus, Eve is taking a holistic approach to progressing the UAM ecosystem, with an advanced eVTOL project, a comprehensive global services and support network and a unique air traffic management solution. Since May 10, 2022, Eve is listed on the New York Stock Exchange where its shares of common stock and public warrants trade under the tickers "EVEX" and "EVEXW". For more information, please visit www.eveairmobility.com.
---
Need More Information?
Please see our EVE Chicago Experience Powered by BLADE FAQS, here.