Helicopter charter to Val d'Isère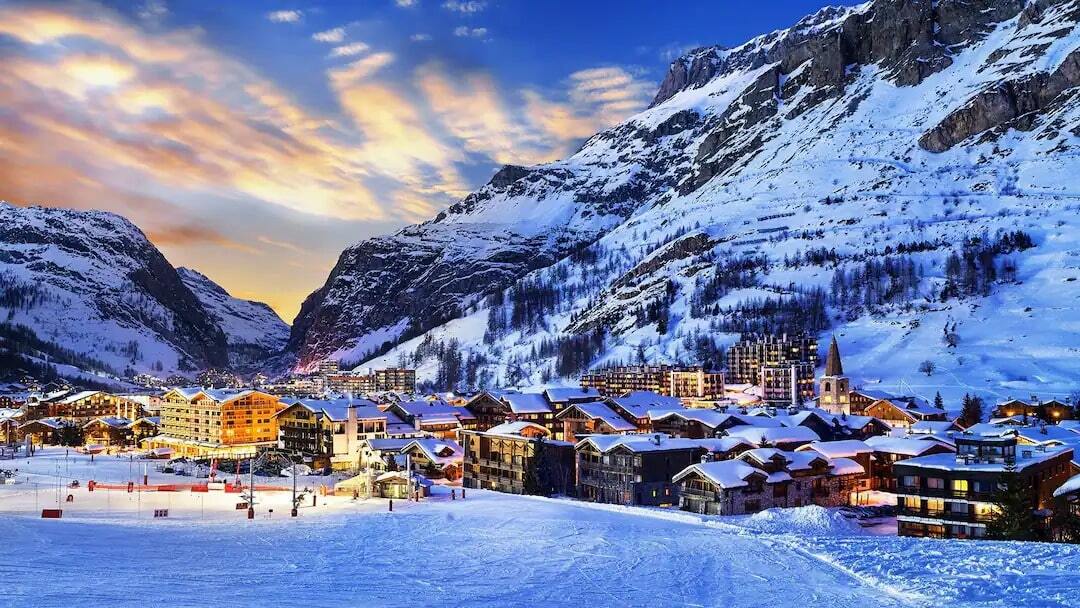 Fly Private to Val d'Isère with BLADE
Book your BLADE helicopter charter to Val d'Isère from Geneva, Zurich, Chambery, Annecy, or Monaco. Take the scenic route and enjoy breathtaking views as you fly over the Alps.
The destination
Located at an altitude of 1,850 meters, Val d'Isère is one of the highest ski resorts in the French Alps. Combined with its neighboring commune Tignes, it forms one of the largest ski area (300 km of slopes) named Espace Killy, and offers an incredibly diverse one for both beginners and advanced skiers.
The commune is a historic wonder on its own. Located at the bottom of a steep valley, flanked by spectacular cliffs and with the charming Chevril lake at its entrance, the commune itself is a wonder. Purple Ski offers three of the most luxurious Chalets in Val d'Isère, located in the most beautiful enclaves of the area.
Benefits of BLADE Helicopter Charter to Val d'Isère
Skip the long-distance drive and get there in 30 minutes from Geneva Airport
Driving between Geneva to Val d'Isère can take over 3 hours depending on road conditions and peak season travel.
Choose the right helicopter for you
Single engine or twin-engine aircraft, luxury interior, air-conditioning, noise reduction systems, etc. Pick your favorite aircraft and turn your helicopter flight to Val d'Isère into a unique, tailor-made experience.
Take the scenic route
It turns out, the scenic route is also the fastest way to get there. If you're going to the Alps, why not get to admire them from above, in all their glory, on your way there?