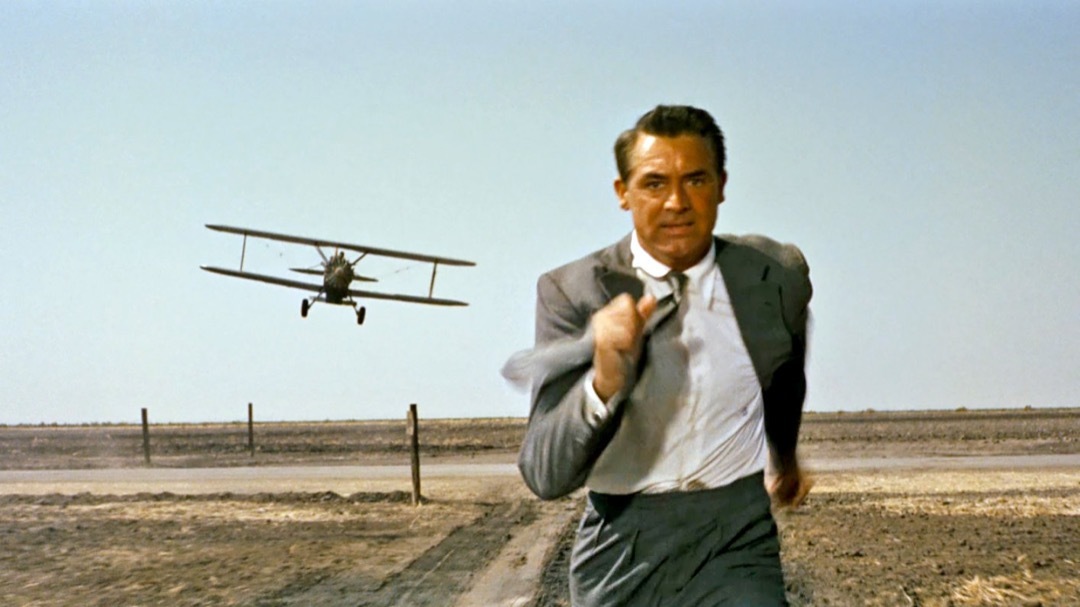 The Most Iconic Aviation Scenes in Hollywood
What makes a film scene exciting? Is it the protagonists' romance? The stunts? The high-quality effects? For us at BLADE HQ, it's all about the aviation scenes. We love epic helicopter getaways, a thrilling plane hijack, or an air hostess under duress. Below are our favorite aviation film scenes of all times.
This Hitchcock film features the famed scene of Cary Grant fleeing a crop dusting propellor plane, on the run to prove his innocence. This particular scene is notable due to its sound effects and the visual of him running, highly unique for the times. The viewer sees and experiences the fleeing from the plane with Grant. Watch the clip to see if you can guess which parts were filmed on-location and which were in-studio.


We love 1942's Casablanca for its grand pre-flight goodbye scene. It sets up the narrative of a plane as an escape from life's existing circumstances. Since the filming of this movie, there have been countless pre-flight good-bye scenes, but this one remains our favorite. As Rick says to Ilsa: "We'll always have Paris."


This slapstick comedy has non-stop jokes, and we can't stop laughing. Set in the 1980s after a plane takeover becomes vital when the pilot becomes sick, Airplane! satirizes air travel, pilots, and airports of the time. It captures a time in history when U.S. citizens were beginning to fly more, portraying over the top air travel and setting the groundwork for the high-travel culture we live in today.


The Twilight Zone episode starring William Shatner in which he sees a creature perched on the wing of a plane that no one else sees is is fascinating. It recalls two human fears: being trapped in the air and being all alone in your own fear. Flying at night, looking out a plane window alongside the wing, and flying through the clouds are all experiences we've gone through, so the settings are somewhat relatable.


Let the laughs ensue! When Bridesmaids premiered in theaters, it became an instant classic. The scene on the airplane to Las Vegas is the perfect showcase of sketch comedy, with both physical and audio queues. To this day, it's one of the best (and most riotous) female-centric comedic scenes in film. Many people medicate in-flight, so it's hilariously relatable, and an outstanding performance by Kristen Wiig.


It's hard to think about contemporary pop culture without considering the early aughts music that so defined it. Who could forget Britney Spears' Toxic? This music video romanticized (and sexualized) the life of an air hostess, and is often cited as one of Spears' greatest music videos.


Snakes on a plane... what more can we say? This movie brings up a fear of unnatural circumstances. One would never think to fear snakes on a plane, and yet it's difficult to think of anything more fearsome. Plus, this quote of Samuel L. Jackson will live in perpetuity: "I have had it with these motherf##king snakes on this motherf##king plane!" It gets us every time.


A relatively new-comer to the list, Crazy Rich Asians had 2018 crowds swooning for the all Asian cast, decadent splendor, and modern romance. In one scene, the protagonist brings his girlfriend on a premium first-class flight nicer than many people's own apartments. Fixed-wing fantasy not your thing? Another scene involves a hangar party filled with Agusta's and other twin-engine helicopters ready to depart to a secret Southeast Asian island bachelor party getaway.


We love the Wedding Singer: Adam Sandler. Drew Barrymore. What else could you ask for? His grand profession of love, vintage decor, Billy Idol, and big hair spoof the 1980s in a camp-y way. On a plane to Las Vegas, Sandler is in first class and Barrymore is in coach. It's romantic, nostalgic, and old-school. First class is glamorized in the film, with hot cloths and outstanding service. Flying any other way seems almost impossible after watching this scene.


Top Gun is your classic military fighter pilot film, featuring a Tomcat fighter aircraft, now retired. It's notable for close-up flight scenes with spectacular effects. We can't wait for the sequel, date TBA.


The first Indiana Jones film shows Indiana on the run, being hunted in the jungle. It sets an adventurous tone for the franchise, as he's escaping a propellor plane along a river in the jungle. It's truly a great escape, a theme that resonates with many of BLADE's own content.


Catch Me If You Can follows Leonardo DiCaprio in his portrayal of Frank Abagnale Jr, the man who infamously posed as a PanAm pilot. Our favorite scene depicts his first day on the job as a pilot. It evokes 1960s glamour and the golden age of aviation. Visit any BLADE Lounge to get a glimpse of the golden age of aviation, interpreted through a contemporary lens.


The Aviator is all about Howard Hughes, the famous recluse. Known for being a wealthy business magnate who went senile and locked himself in his house, Hughes was formerly a man about town, hobnobbing with celebrities and flying around the United States. He was a record-setting pilot, who in the film was portrayed flying alongside the incomparable Katherine Hepburn.


"Get off my plane!" It's the iconic line of Air Force One a fictional film about the plane that American presidents fly in. This film tracks Communist radicals and prisoner negotiation with U.S. forces. One of the most exciting parts of the Air Force One aircraft is the plane's "escape pod", portrayed heroically in the film. Additionally, as of summer 2018, new designs of the presidential aircraft are rumored to be in the works by Boeing. We can't wait to see what comes next.