Montauk Sky - Flights from Teterboro to Montauk
---
There is the legend of Montauk Sky. It is a story of an aviation brand founded in 1942 by Raymond and Schuyler Tilney, two brothers in the U.S. Air Force, who started with the simple mission of flying fresh lobster from Montauk to Manhattan. Soon after, the Tilney's cronies started hitching rides to Manhattan for a night on the town for $5 a head. While the Tilney brothers could never have imagined modern advancements in aviation we've come to appreciate today, we believe they would have been thrilled to know their legacy of rugged and dependable air travel continues with Montauk Sky.
Now you can also enjoy an opportunity to fly every weekend this summer between Teterboro and Montauk on a Cessna Grand Caravan starting at $475 each way, much less than the cost of a basic car service.
Join us for 2022's journey between Montauk and Teterboro. Feel free to drive to the airport and park onsite, or book a ride in our Ground Connect safe SUV service to your Montauk Sky flight when departing from Teterboro.
Experience the Montauk Sky sensibility, a throwback to a simpler time but using advanced aircraft flown by our seasoned operators.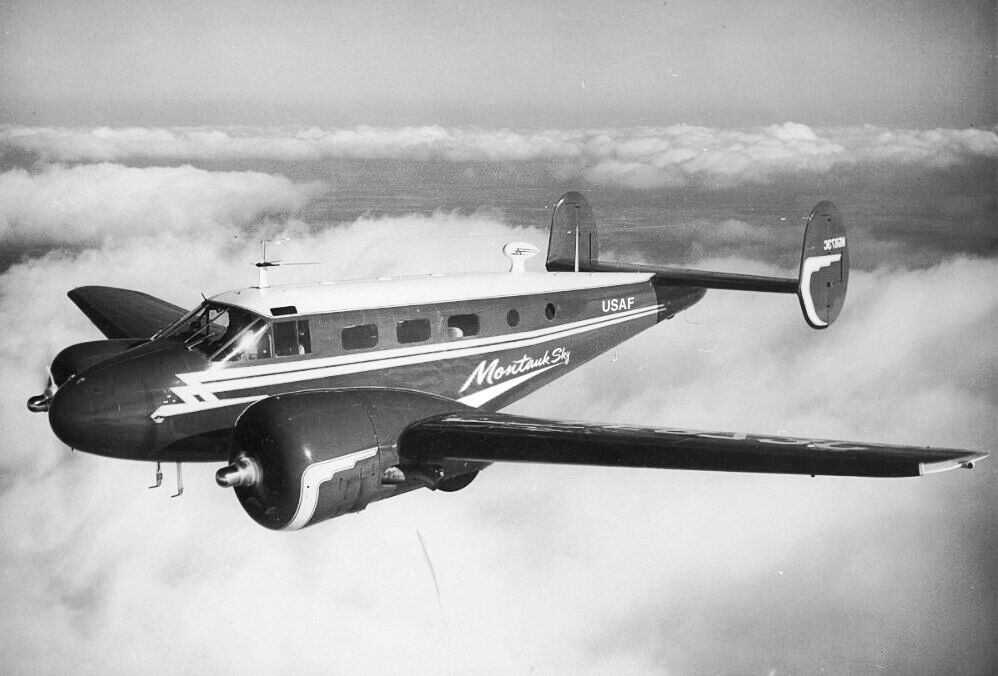 The Legend of Montauk Sky
In 1942, The United States Air Force established a base at the very eastern tip of Long Island, near the Montauk Lighthouse. FDR surmised that if anyone was going to spot an oncoming attack by the Axis powers via submarine or fighter plane, it would be the Montauk USAF Base. Lucky for them, they didn't see much action. There was, however, plenty of poker, storytelling, and lobster trapping.
Legend has it that to pass the time, Raymond and Schuyler Tilney, two brothers stationed at the base, started a secret cash-and-carry lobster business. They would empty their lobster traps each morning at 5AM off the coast of Montauk, and then fly the crustaceans to New York City on their rare Grumman Tadpole plane. The lobsters were offloaded incognito (in boxes labeled USAF Munitions) at a pier in the Meatpacking District where top restaurant chefs lined up to serve them on the plates of New York's rich and famous by 7PM sharp. To make extra cash, Raymond and Schuyler charged their Air Force buddies $5 per flight to fly them to the city for a night out on the town, with many sitting strapped on top of lobster-filled ice boxes in the rear of the plane.
Video: Discover the Legend of Montauk Sky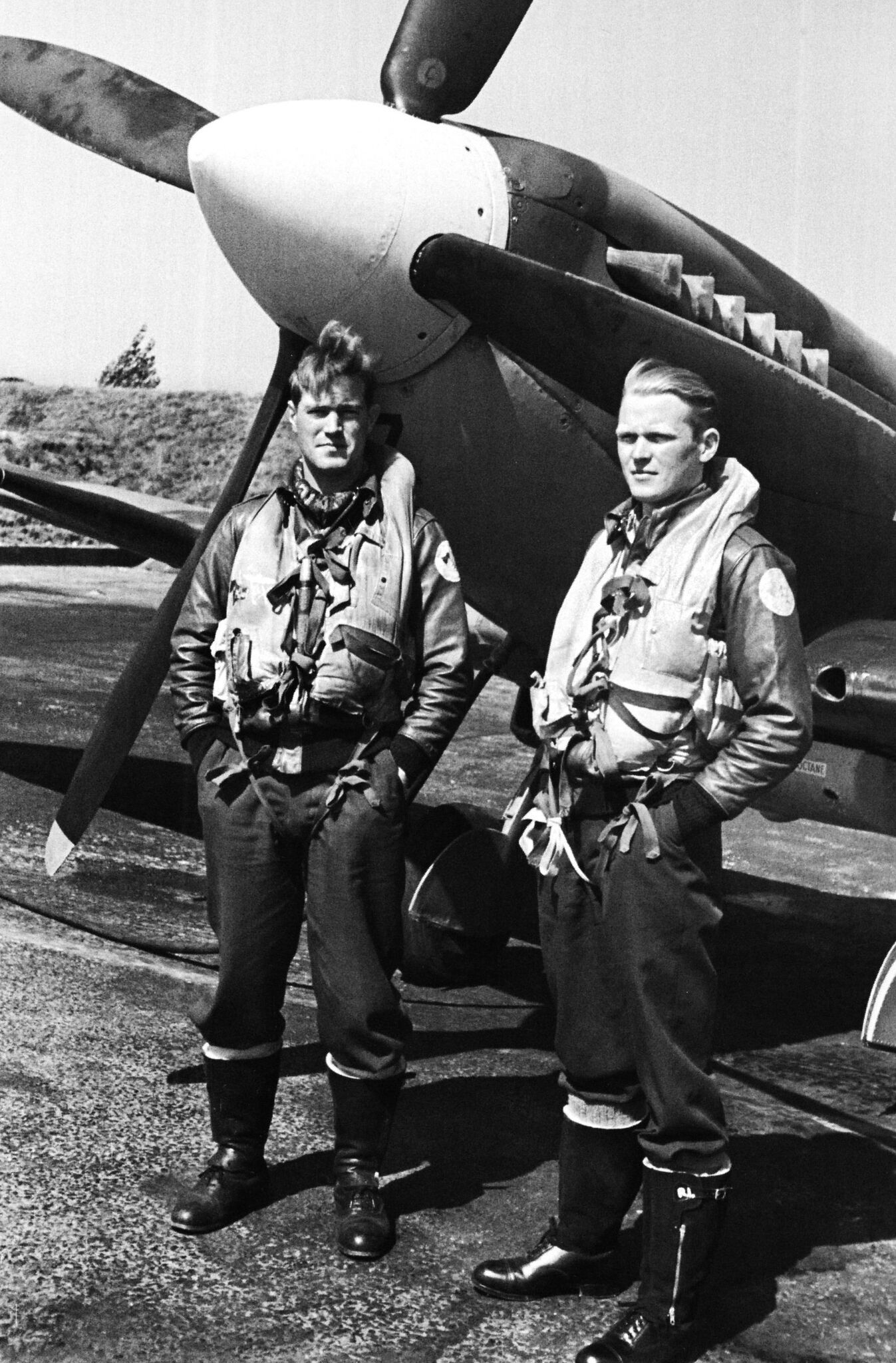 The Tilney brothers were lionized in the Manhattan culinary scene for supplying large and fresh lobsters that purportedly "put Maine to shame." The Stork Club, the Copacabana, and Patsy's among other swanky establishments swore by the brothers' ability to deliver Montauk lobster from "boat to belly" in mere hours. Legend has it, to avoid any run-ins with well-known mob families who controlled the New York City restaurant industry's seafood trade, the brothers painted their plane with a "Montauk Sky" logo to quite literally fly under the radar. One uptown chef supposedly told the New York Examiner in 1944, "the Tilney boys' lobster is so good and so fresh, it's worth having your kneecaps broken for." Such were the mob retribution fears of the time.
Following the end of WWII, President Truman largely decommissioned the Air Force base in Montauk, starting with Raymond, Schuyler, and the rest of the aircrew, causing an immediate end to Montauk Sky.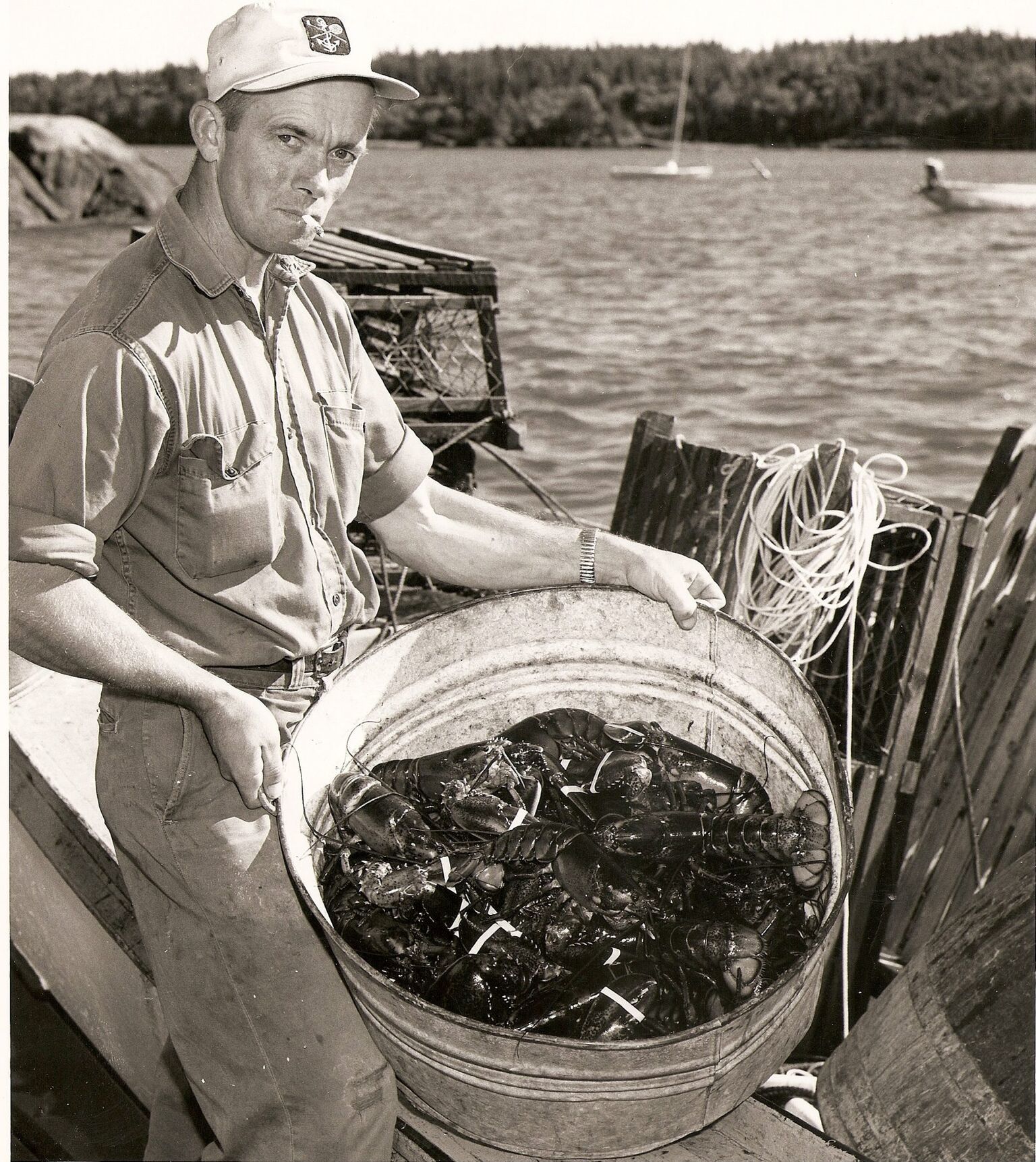 So now, seven decades later, following dozens of interviews, deep dives into stories told (and forgotten), and rotted and frayed scrapbooks, BLADE is proud to bring back the same energy to practical air travel between New York and Montauk that the Tilney brothers stood for.
The Tilney brothers lived in Montauk during a simpler time, barely resembling the one we know and love today. It was a time when deep sea fisherman, writers, and the enlisted worked separately by day and bonded over whiskey by night. This was the Montauk that the Tilney brothers knew, way before summer shares or sustainable fishing. It was a simpler time when you took a hammer to the starter of your rusted pickup truck to get it going, rather than an iPhone app to open your Tesla doors.
We invite you to climb aboard and experience this simpler time with Montauk Sky.
For those doing a deep dive into the legend of Montauk Sky, it's a called a legend for a reason. We are an aviation company, not historians. But if you learn more, definitely let us know!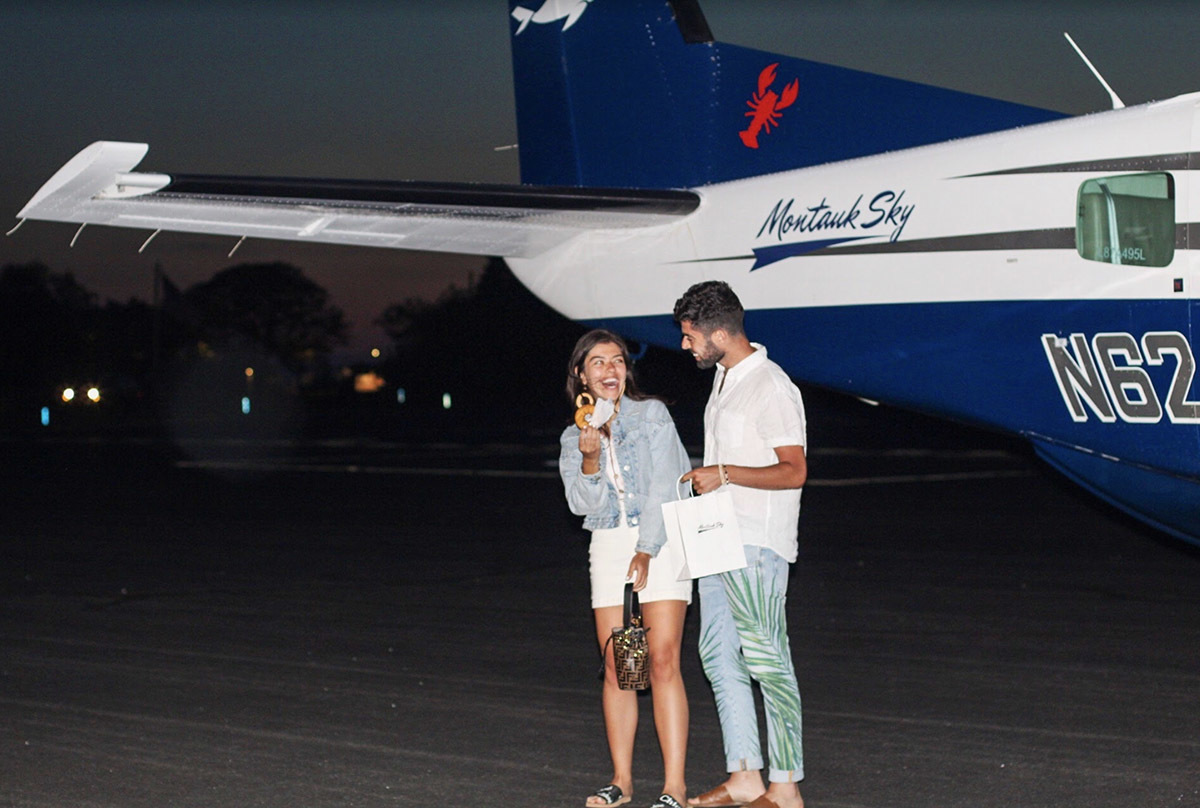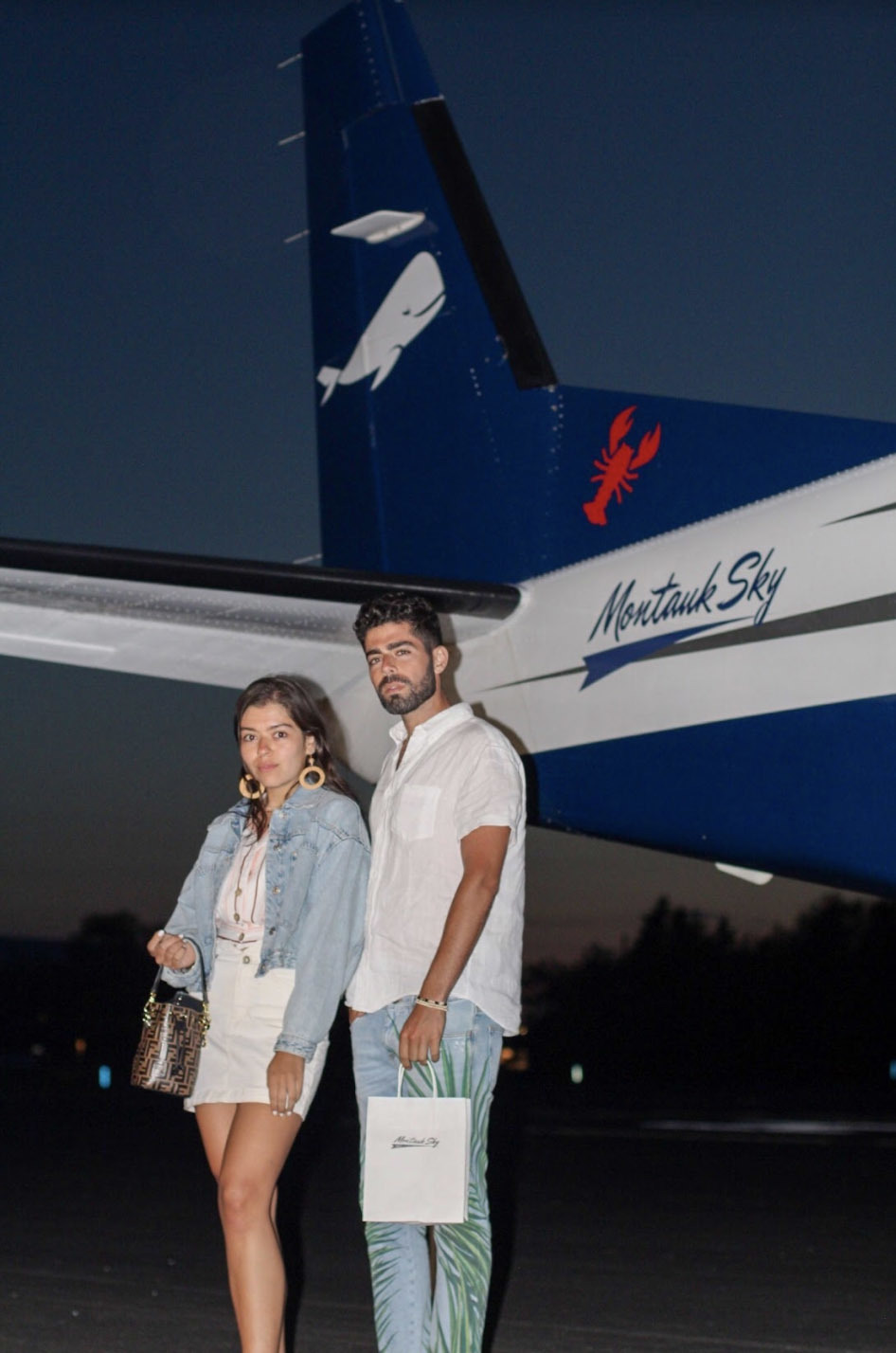 Terms and Conditions
Fly between Teterboro and Montauk on an Executive Cessna Grand Caravan.
Starting at $475/seat.
All sales are final.
Other ways to fly between NYC and the Hamptons
Fly by helicopter or seaplane between BLADE's Manhattan Lounges and East Hampton, Southampton, Montauk, Sag Harbor, and more. We can even transport you from JFK to Montauk.
View other BLADE helicopter and jet routes.