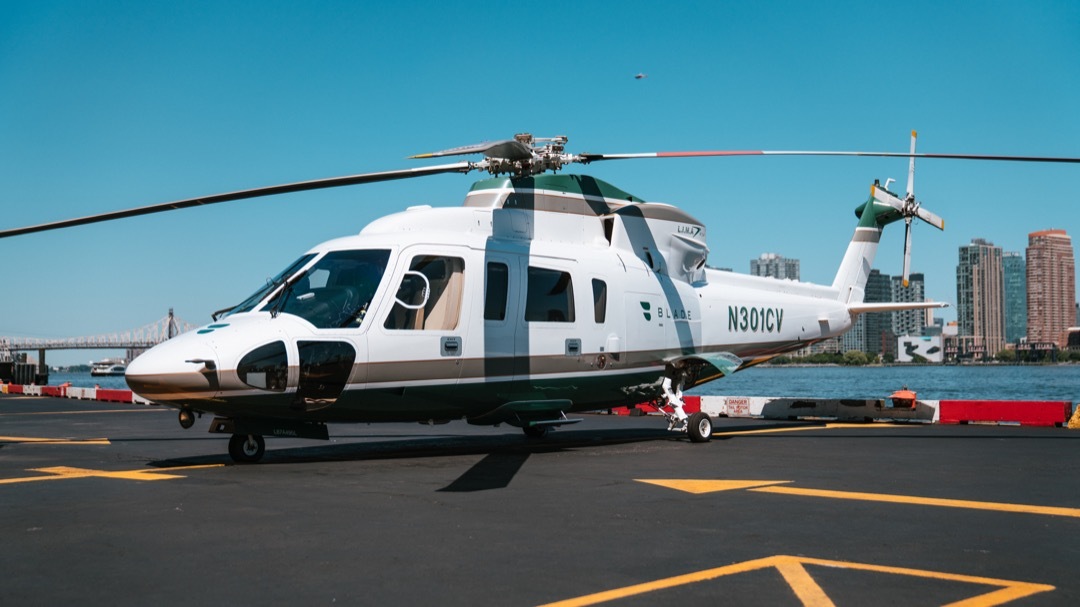 Our BLADE for Business team is dedicated to the unique requirements of corporate clients seeking to charter or crowdsource aircraft to any destination.
Companies who join the BLADE for Business program enjoy corporate rates on all business travel as well as numerous leisure travel benefits for their employees, including preferential pricing for destinations such as the Hamptons, Nantucket, the Jersey Coast, and Miami, as well as airport transfers to New York and Los Angeles commercial airports.
We can take you anywhere in the northeast, quickly. Below are the average flight times for popular destinations departing from Manhattan.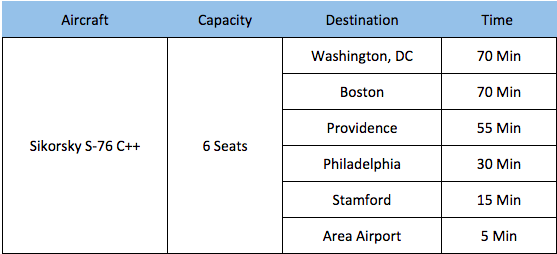 Accessible Fleet
BLADE has the most diverse accessible fleet in New York, with a wide variety of helicopters, seaplanes, and other fixed wing aircraft suitable for any corporate mission. Beyond the Sikorsky S-76 C++, Blade for Business clients also utilize the Agusta 109SP, Airbus Dauphin, Bell 427, and Bell 407. Each of these equipment types reside in the accessible fleet and many are operated exclusively on behalf of Blade.


Manhattan Lounge Network
The BLADE experience begins at one of our BLADE Lounges. We have four in Manhattan, one in Miami, and one in Nantucket, with others in production in Westchester and Los Angeles. BLADE lounges are staffed by our friendly and helpful C/X team members who will get you checked in and serve drinks and snacks before boarding your aircraft.


BLADE's Chief of Safety, Edward Schulze III
Safety Standards
BLADE takes operating standards and flight safety extremely seriously. BLADE's Chief of Safety, Edward Schulze III, has over 35 years of experience in military, police, counter-terrorism, and corporate aviation.
Each of our operators are audited on a quarterly basis, vetted by BLADE and 3rd party rotorcraft industry experts, and are subject to a higher level of oversight by the FAA compared to operations in privately owned and operated helicopters.
BLADE security and background check procedures are unmatched in the industry. Additionally, passenger and baggage weights are collected and verified to ensure they fall within the specifications mandated by the equipment manufacturer, our operator, and the FAA. Passengers are arranged in specific seat locations in the aircraft based on considerations for center-of-gravity, passengers size, and comfort.



Use the link below or email [email protected] to contact a BLADE for Business consultant who will help you design a corporate travel program bespoke to your company's needs.