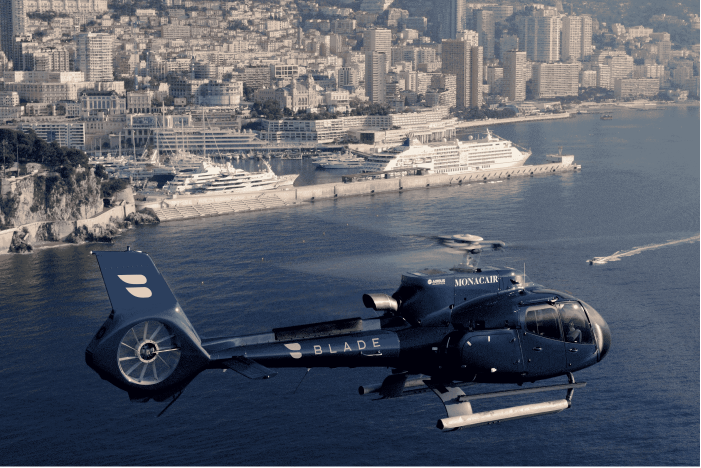 Fly By-The-Seat Between Monaco and Nice
---
Book by-the-seat between Monaco and Nice Côte d'Azur International Airport starting at €230/seat.


Fliers can avoid traffic jams by arriving in Monaco earlier or ensuring you don't miss your commercial flight at Nice Airport. Enjoy fast-track benefits with direct drop-off at the boarding gate area at Nice Airport and avoid the usual red tape and queues.
BLADE is an air charter broker and tourism intermediate. BLADE does not have operational authority over aircraft. All flights are operated by licensed air carriers.