Helicopter Between Nice and Cannes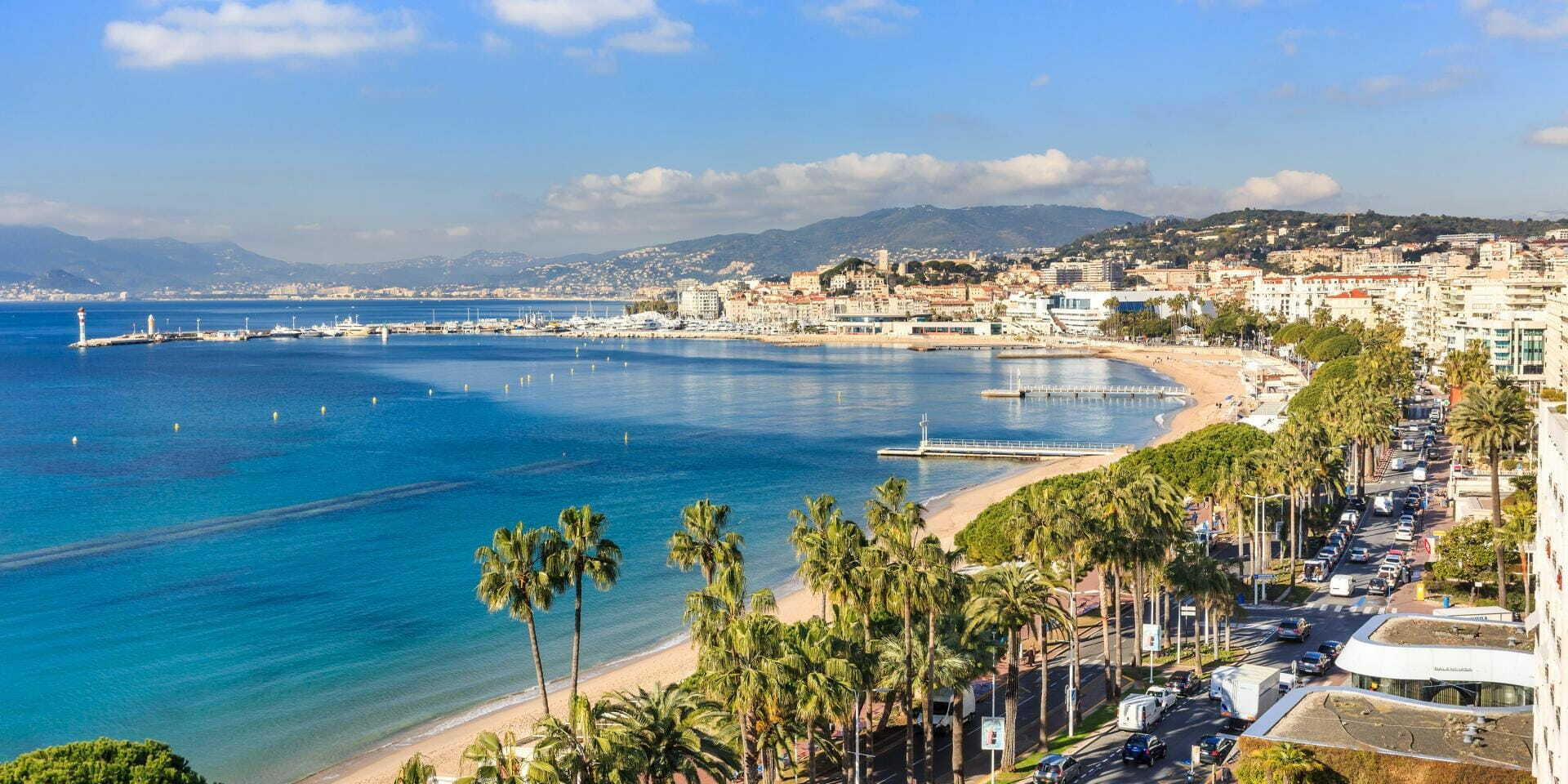 Fly By-The-Seat Between Nice and Cannes
Book by-the-seat helicopter charters between Nice Airport and Cannes starting at €195/seat.
Skip the traffic and fly between Nice Airport and Cannes in 7 minutes with BLADE, while enjoying the breathtaking views over the French Riviera. Fly along the Croisette and arrive directly at the Quai du Large. Turns out the fastest route is also the scenic route.


Benefits of BLADE Helicopter between Nice and Cannes
Skip the traffic and get there in 7 Minutes
Traveling between Nice Airport and Cannes is unpredictable and can take more than an hour.
Fly with H130, the best model for your helicopter transfer from Nice to Cannes
A modern helicopter handpicked by BLADE to answer long-haul travelers' needs. Open-cabin design with 180° panoramic visibility, increased luggage capacity, air-conditioning, anti-noise and anti-vibration systems.
Seamless, door to door
Ground transportation is included between your helicopter and connecting flight. Add Ground Connect to/from your final destination.
Treat yourself to a unique experience
Enjoy breathtaking views of the French Riviera and arrive in style in Cannes.


Helicopter Charter Cannes to Nice
Nice Airports Serviced
NCE - Nice Airport- Rue Costes et Bellonte, 06206 Nice
Helicopter Charter Nice to Cannes
Cannes Airports Serviced
LFTL - Cannes Heliport - Quai du Large, 06400 CANNES
FAQs about BLADE's Helicopter Charter between Cannes and Nice Airport
How long is the helicopter transfer between Nice & Cannes?
How much does the helicopter between Nice & Cannes cost?
Nice Airport to Cannes - How does it work?
Cannes to Nice Airport - How does it work?
How much baggage can I bring?
Is there a ground connect to reach my final destination at Cannes?
What is your cancellation policy?
How close to departure can I book?