Helicopter Charter to Megève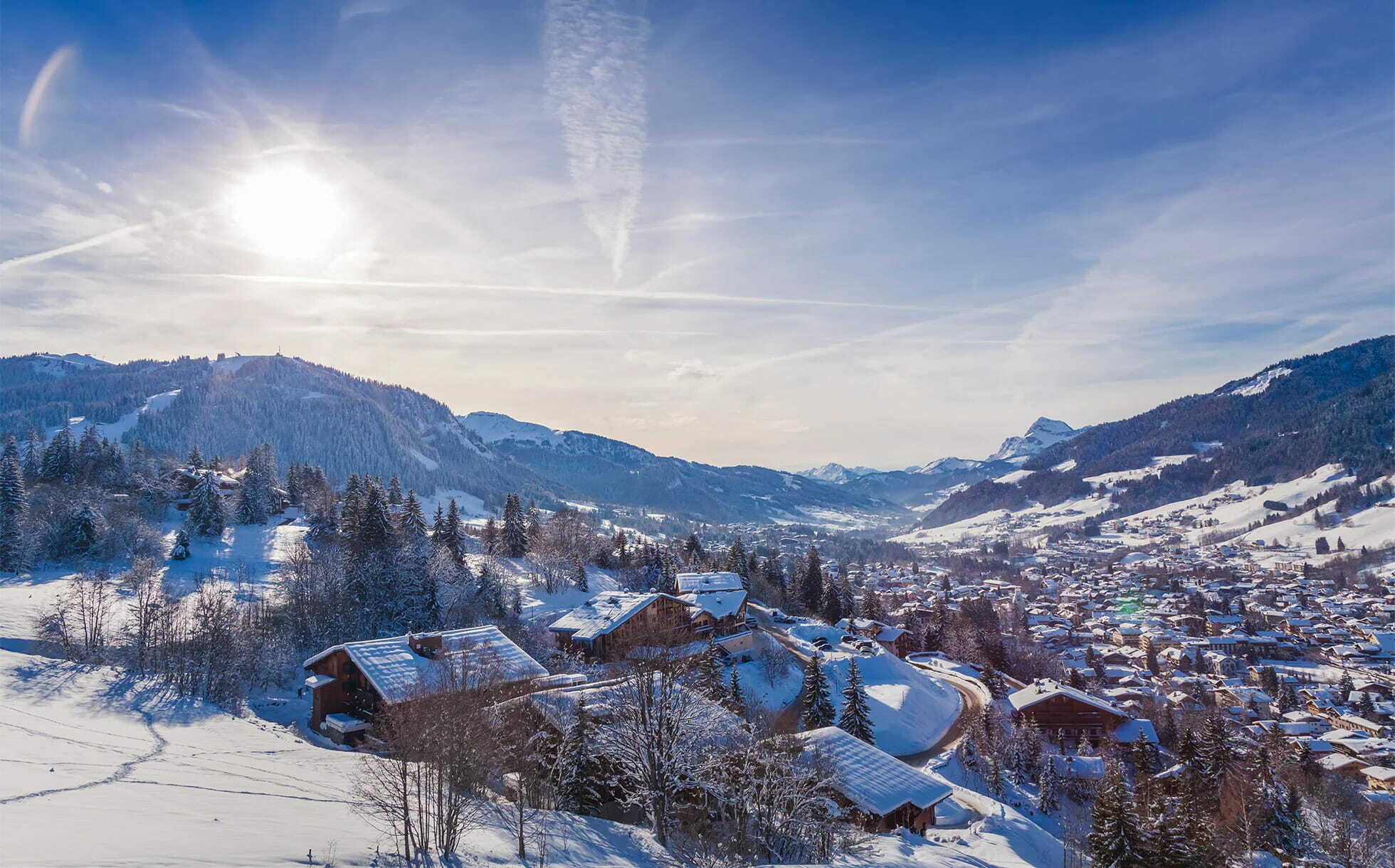 Fly Private to Megève with BLADE
Book your BLADE helicopter charter to Megève from Geneva, Zurich, Chambery, Annecy, or Monaco. Give yourself a breathtaking view by flying over the Alps.
The Destination
Evoking both qualities of life and elegance, Megève has managed to preserve its identity in the prestigious setting of the Alps and Mont Blanc. This former Rothschild family resort has not lost any of its old-fashioned charms and continues to offer a unique setting for both the pleasures of skiing and the joys of après-skiing. You can stroll around Megève to the sound of horse-drawn carriages, visit its luxury boutiques, discover its gastronomic cuisine, and indulge in the exquisite treatments of the most refined spas.
The ski resort of Megève will delight all amateurs, beginners or enthusiasts, by the wide range of activities and the variety of levels of its slopes. Far from being a sleeping beauty, the resort of Megève is also home to some of the most prestigious events among them are the Snow Golf Cup, the Megève International Jumping, as well as several renowned music festivals.
Benefits of BLADE Helicopter Charter to Megève
Skip the long-distance drive and get there in 20 minutes from Geneva Airport
Driving between Geneva to Megève can take over 1.5 hours depending on road conditions and peak season travel.
Choose the right helicopter for you
Single engine or twin-engine aircraft, luxury interior, air-conditioning, noise reduction systems, etc. Pick your favorite aircraft and turn your helicopter flight to Megève into a unique, tailor-made experience.
Take the scenic route
It turns out, the scenic route is also the fastest way to get there. If you're going to the Alps, why not get to admire them from above, in all their glory, on your way there?