Meet the Founder: Misha Nonoo
Misha Nonoo is a New York-based womenswear designer and the creative mind behind BLADE's new SKYcx uniforms. Her designs take professional women from 9AM - 9PM by focusing on elegant finishes and timeless silhouettes.
Founded in 2011, Misha Nonoo was spotted wearing a jacket she designed by the senior INTERMIX buyer. Shortly after, Nonoo received a purchase of $150,000 for her first collection.
We interviewed Misha to find out more about her inspiration behind BLADE x Misha Nonoo and how she is keeping busy during quarantine.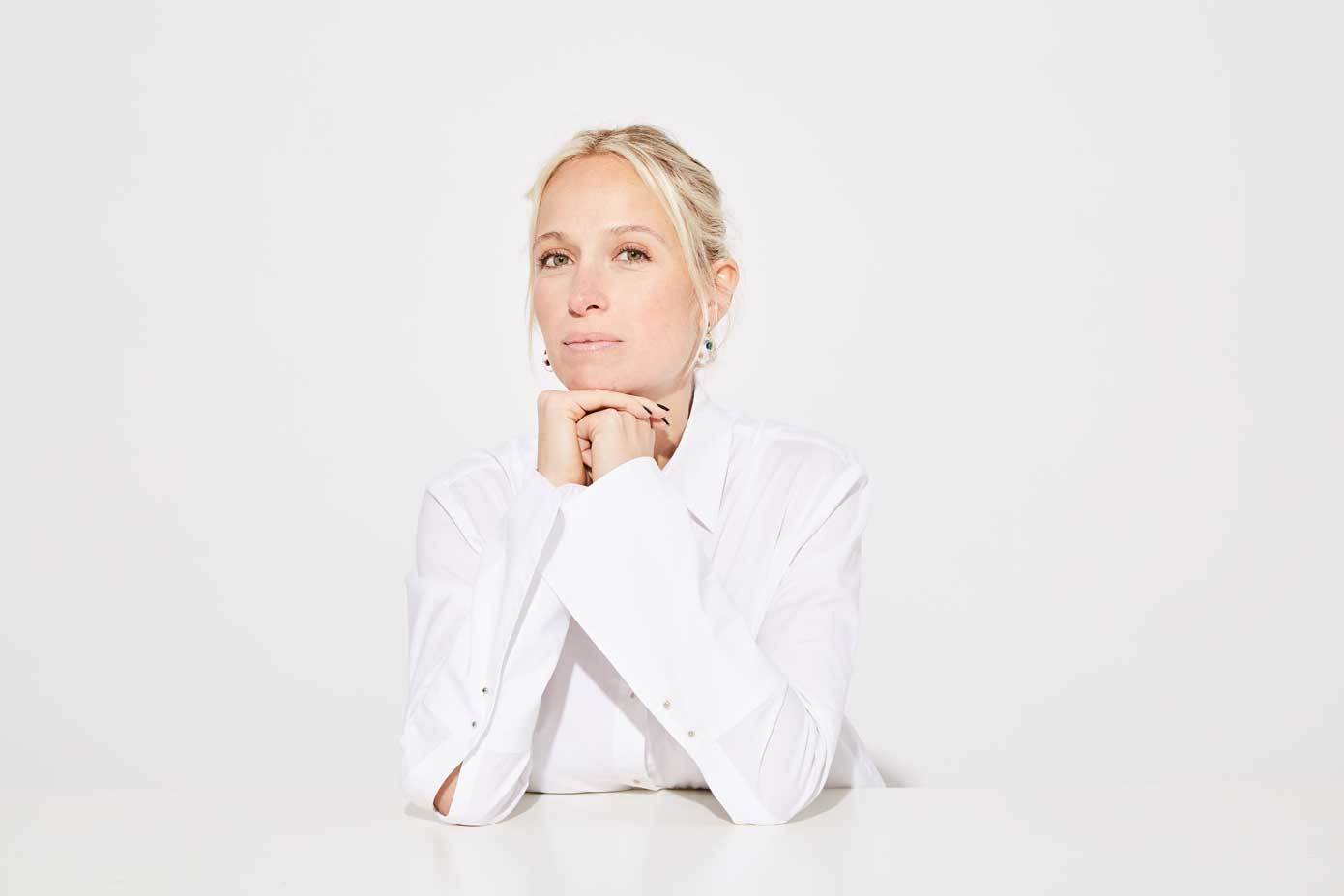 Photo courtesy of Misha Nonoo
How did you come up with the idea behind Misha Nonoo's first collection?
Ever since I was little, I have always wanted to be a fashion designer. On leaving school, I was impatient to start creating my own designs but thankfully, my parents persuaded me to complete an international business course in London and Paris. It was invaluable and offered me endless inspiration from the eternally chic women of Paris!
After university, I got an apprenticeship in New York's garment district. I shadowed the head designer, focusing on tailoring and pattern making – learning on the job while using my evenings and weekends to start making my own designs, a collection of outerwear! My favourite from the collection was a royal-blue and navy French tweed, peplum with a velvet trim.
Ten years later, I would say that the Misha Nonoo design style has become a lot more minimal than our first few collections but I still believe that a great jacket can make or break an outfit.


You have emphasized sustainability early on in your designs. With sustainability emphasized so much more in fashion today, how have you been able to continue sustainability with Misha Nonoo?
Sustainability has always been important to me in my personal life and I have been frustrated with the amount of waste the fashion industry creates. In 2017, I upended my entire supply chain and created an on-demand model. This means as every order is placed, each individual garment is cut and sewn. This method reduces garment waste, which is the largest source of pollution in the industry, by 90%.
In 2019, we eliminated plastics from our domestic shipments, moving to recycled paper envelopes and tissue paper and partnered with FabScrap to recycle all residual fabric from previous collections before the on-demand model was implemented. This year, we have also started introducing new sustainable fabrications from natural fibres along with zero waste knit production. We are always trying to innovate and be more sustainable where we can!


What are your flight staples?
As strange as it sounds, my absolute flight staple is a notebook and pen. Flights are the perfect brainstorming spots as there aren't as many distractions and I find some of my best ideas come to me at 30,000 feet.


What does your airport outfit consist of?
I am usually wearing a pair of our Kiki Trousers as they are made from a comfortable fabric that doesn't crease with a pair of Veja trainers and our Cashmere V Neck. I always pack very lightly so I want core pieces that I wear on the plane and then also wear on the trip.


What inspired your design for BLADE?
We chose the red Florence Blazer Dress and the Everyday Turtleneck as we thought those work for a variety of climates and destinations as well as complementing the accents on the Blade planes!


Congratulations on the baby! What has been your wardrobe staple as a new mom and how has motherhood changed how you design?
Thank you so much. Being a working mother is such a delicate balancing act and now that I am experiencing it for myself, I have realised how important functional clothing is for multifaceted women who are always on the go! I wouldn't say my style or design has changed too significantly but I am just appreciating pieces that are versatile and timeless even more. The Husband Shirt especially has been a staple piece for me before, during, and after pregnancy!


Misha's staples will be available to shop on our BLADEone in-flight catalogs. Shop on your flight and have your Misha Nonoo pieces ready for you when you land!