BLADE to the Palm Tree Music Festival
BLADE elevates your festival experience to get the most out of your day by offering chartered direct or roundtrip flights between Manhattan and the Palm Tree Music Festival, a tropical-inspired experience in Westhampton on Saturday, June 24th.
The single-day Palm Tree Music Festival is a one-of-a-kind, intimate event curated by Kygo and Manager Myles Shear to capture the unmatched feeling of summer in paradise with majestic beach vibes and unmissable sets by a lineup of global icons: Kygo, Calvin Harris, Loud Luxury, Sam Feldt, and Chantel Jeffries.
So ditch the stress (and the sweat) and fly directly or roundtrip between the festival and Manhattan in just 25 minutes.
You'll arrive just steps away from the stage—and we'll even golf cart your squad directly to your table or viewing area upon arrival. For those flying roundtrip, when the festival ends you'll be back in the city before your friends even hit the parking lot.
Enjoy the festival seamlessly and without friction—you deserve it.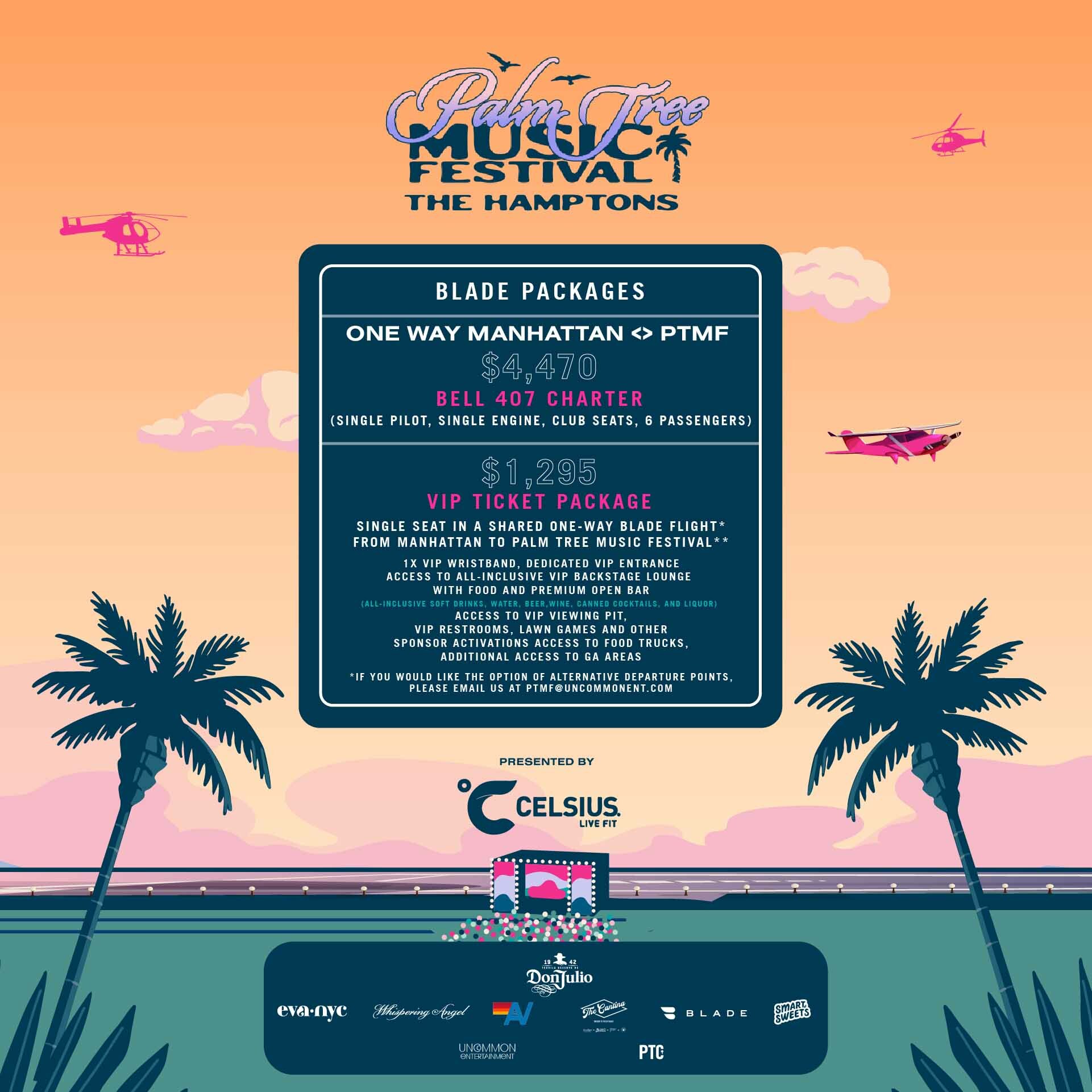 ---
Need More Information? Interested In Upgrading Your Charter & Festival Package?