Did you know you can fly privately on our bespoke private charter service, BLADE Anywhere, with the same level of service, style, and precision you enjoy with BLADE by-the-seat flights?
A fleet of jets, helicopters, and turboprops are available to fly you and your guests to any destination.
Experience Next-Level Charter With BLADE
Unlike other charter options, which may leave you to fend for yourself, the BLADE team remains with you every step–from booking to landing. You'll have your own flier-relations advocate managing and monitoring your mission, available 24/7.
BLADE has a network of private BLADE Lounges across Manhattan and in Miami, Westchester, and Nantucket — the need to walk through congested commercial airline terminals has been eliminated.
If you're looking to charter but unsure how much a particular trip will cost, our private jet charter cost estimator is the first step toward getting a preview of available aircraft for your mission and a price estimate based on the chosen airports, travel distance, and desired date. Just enter your information on this page and you'll have a choice of aircraft and price for any trip.
The resounding success of our enhanced aviation services, such as BLADEone, has given us the expertise and resources to provide you with an unmatched experience when you charter a jet with BLADE.
Additionally, a member of our BLADE F/X team will be on-site at key departure and arrival points to ensure your aircraft is in position, attend to any detail on board and address any mission issues (e.g., weather or ATC delays, etc.) if they arise. For in-flight dining, menus are customized by our BLADEone restaurant partners.
Helicopter, Jets, and Turboprop Charters
As you would expect, your flight can harmonize with BLADE-arranged helicopter, seaplane, or turboprop service directly from our network of private lounges, and our renowned F/X team can staff, prep, and cater your aircraft. Whether you're taking a quick trip to the Hamptons, need to get to Seattle's San Juan Islands, or are headed to the Caribbean, BLADE can get you there. View popular BLADE routes.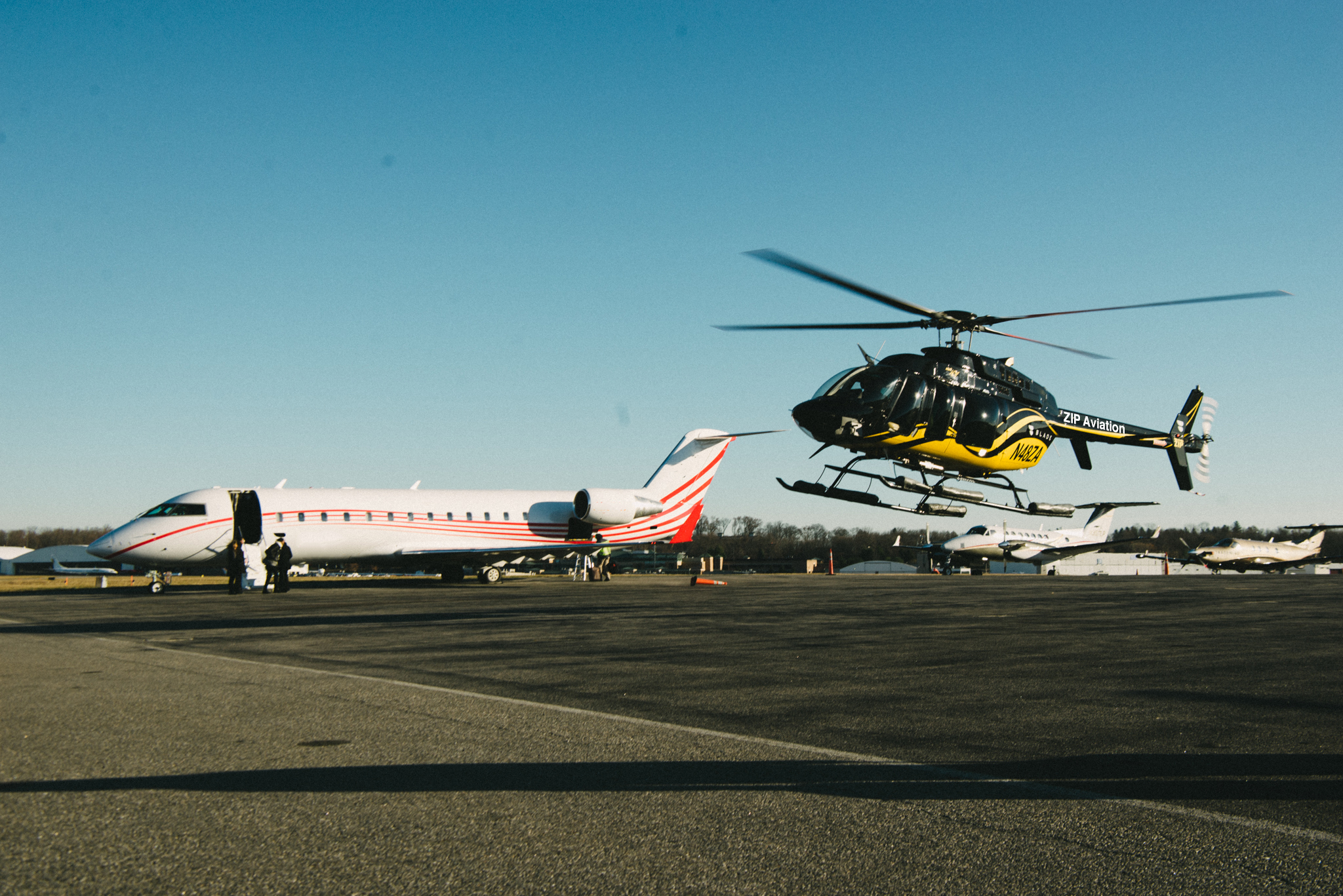 Fly Private, or Crowdsource
If you'd like to crowdsource, schedule a flight at your convenience, and we'll sell your unused seats in the BLADE app. Sold seats will be credited back to you as BLADE credits, which can be used towards future flights arranged by BLADE. Learn more about Crowdsourcing.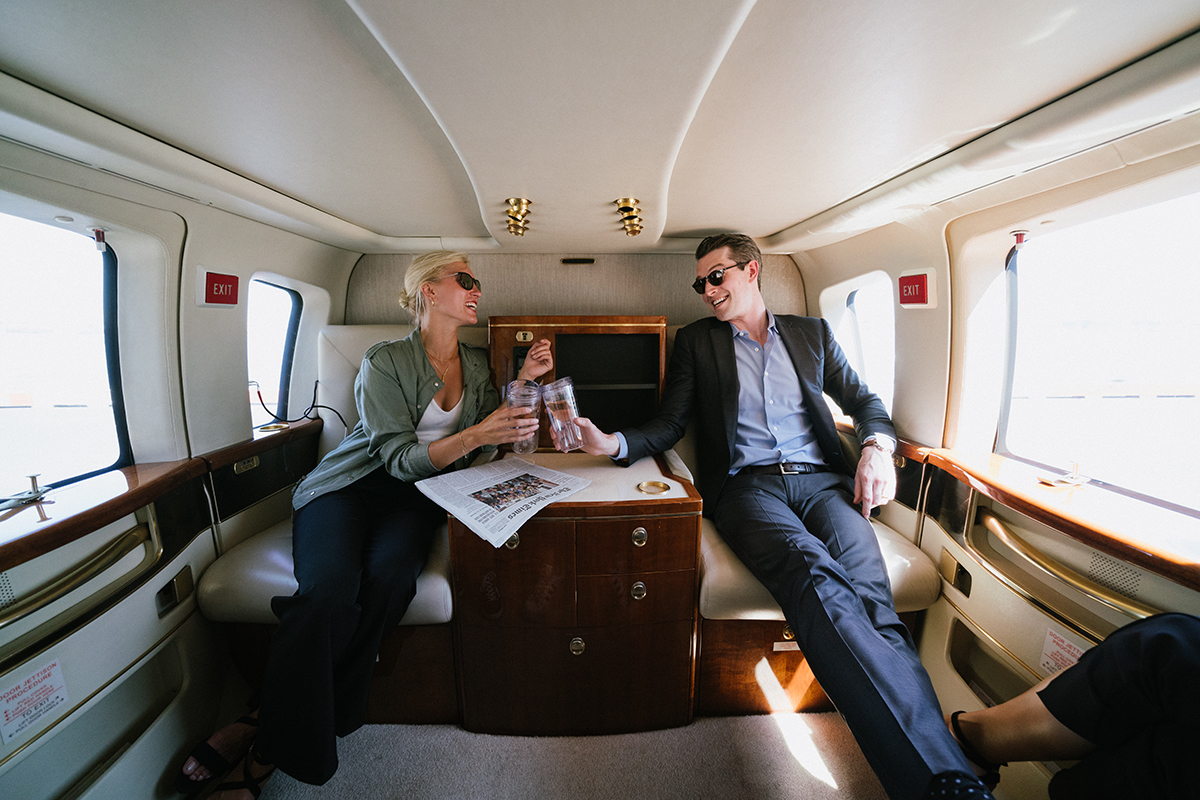 How to Charter in 5 Simple Steps
Select your origin and destination
Select the number of fliers
Select the date and time
Select your aircraft
Have questions? Give us a call at 1-844-359-2523