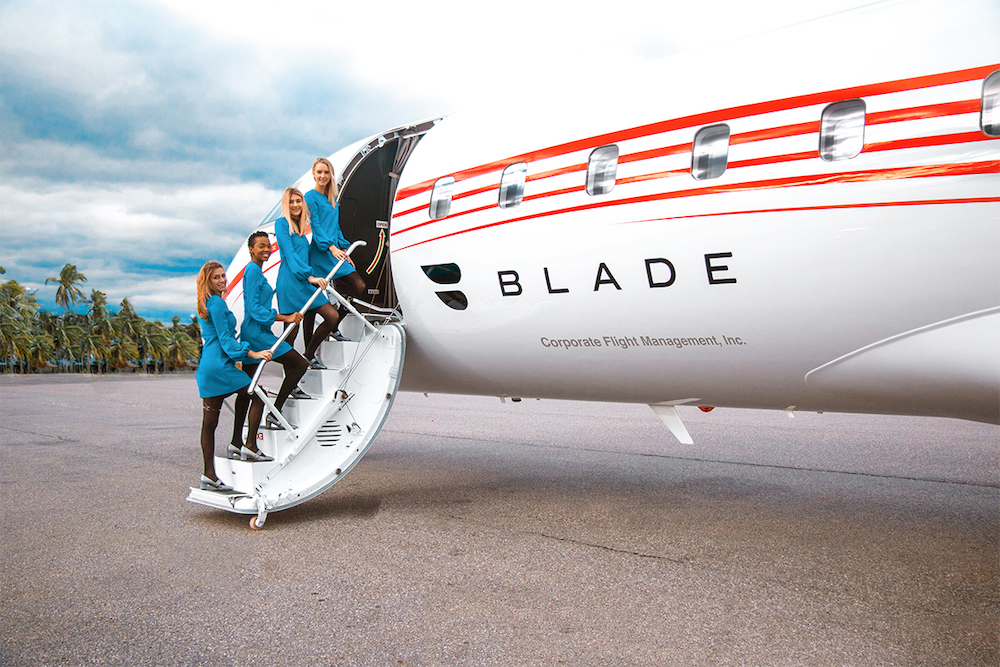 If you're traveling to swim, BLADE is the best way to fly there. BLADEone is a uniquely appointed jet that offers the most unforgettable flying experience.
Take a helicopter from Manhattan to Westchester and have curbside valet take you right to your jet. Enjoy in-flight service from our renowned SKYfx team and feast on world-class cuisine when you fly on masterfully reimagined jets offered by BLADE.
Each passenger relaxes in their own captain's chair with aisle and window access. Flights feature best-in-class wellness products. No detail is overlooked. No reasonable request is denied.
This is the only way to fly.