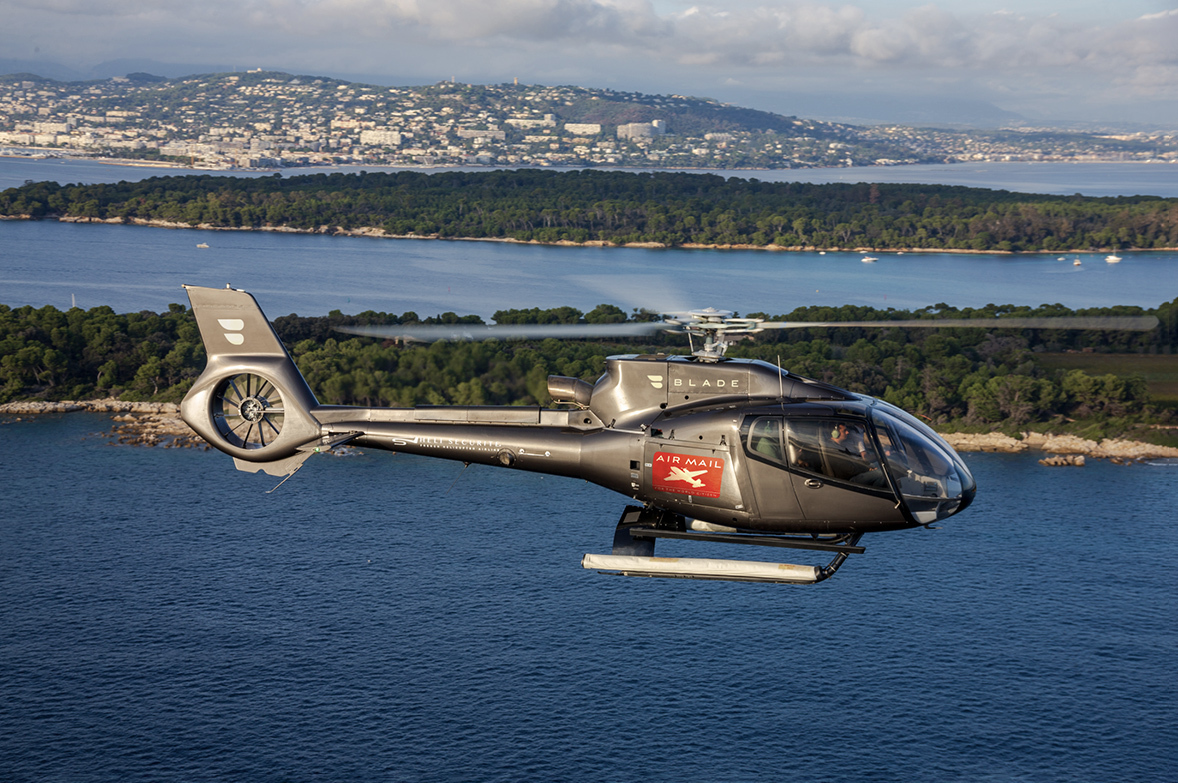 To celebrate AIR MAIL's presence in the South of France during the 76th Cannes Film Festival, we are offering friends of AIR MAIL the opportunity to fly BLADE during their stay on the Riviera.
This special offer entitles guests to preferred pricing on both our scheduled routes and private charters—we have landing zones in Monaco, Nice, Cannes, St. Tropez, Geneva, and Milan—as well as complimentary car transfers on all their trips.
So whether you want to beat the traffic on the Croisette (it takes only seven minutes to fly from Nice Airport to Cannes) or steal away for a special lunch far from the masses, BLADE has you covered.
These benefits are available to you for the duration of the festival.
To book or inquire, please provide your contact information below and a BLADE Flier Relation representative dedicated to Air Mail guests will assist you.