BLADE partners with brands in various areas, including food and beverage, health and beauty, hospitality and more. Our partnerships reflect a shared enthusiasm for modern travel, whether for leisure or business.
BLADE partnerships offer opportunities for exposure in our lounges, in-flight, and through social media, in-app content, emails, events, aircraft branding, and more.
If you are interested in partnering with us, please contact [email protected]
Reach Young, Affluent Travelers
Reach millions of young, affluent consumers who are actively in market for key products and services.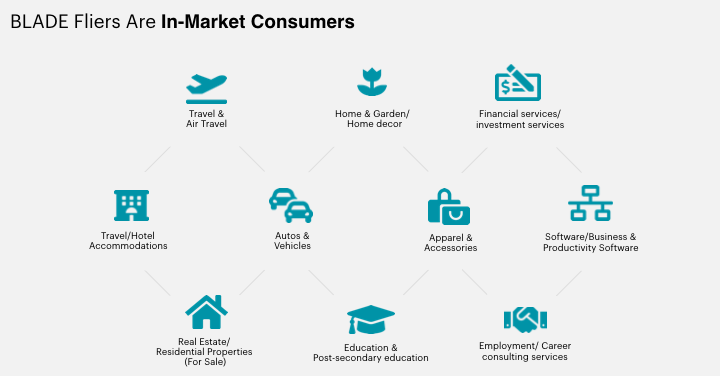 Unique Marketing Opportunities and Activations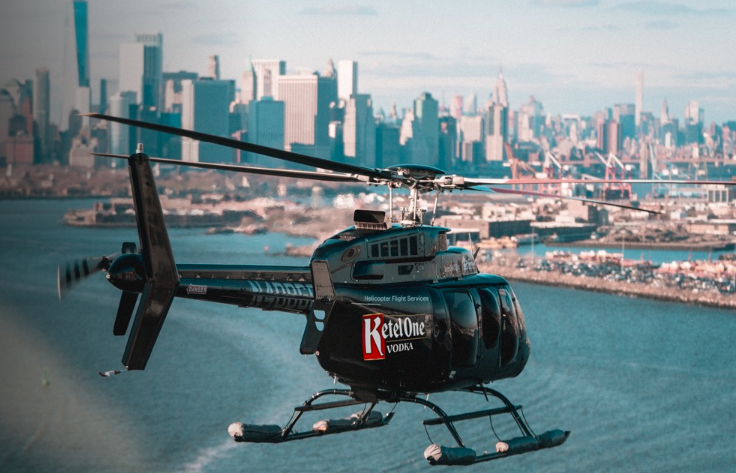 Integrate your product or messages across the BLADE Brand Experience:
Ambient integration across the BLADE Lounge Network and flights including product placement, beverage or food service, etc.
Custom content distributed via the BLADE Media Network, reaching 200k people in our email database and over 90,000 social followers
Unique out-of-home opportunities including helicopter and jet branded wraps, tarmac takeovers, and Ground Connect auto integration
Event activation at Art Basel, Coachella, Hamptons weekends, and other events
Our Current Partners Include: