BLADE Nantucket Season Packs
BLADE ACK Packs for the 2021 season are available now. The benefits include:


Flexible Flight Options: BLADE is the only service that offers you the choice to fly directly between Nantucket and either Manhattan by seaplane or Westchester by Pilatus PC-12 Turboprop


Elevated Experience: Enjoy newer plane interiors and the BLADE Lounge network


Preferred Pricing: You'll save up to $8,000 when you purchase packs in advance


Transferable Seats: Seats purchased through this pack can be used for family and friends


Referral Program: When you refer a friend and they buy a pack, you both receive a free seat on us. When you refer a friend, have them email [email protected] and mention your BLADE username and we'll apply the credit for to both your accounts


Industry-leading Health and Safety Protocol across all flights and lounges. See below or click here for more information
Seaplane Packs: Manhattan — Nantucket
Only BLADE offers a schedule of non-stop by-the-seat flights by seaplane between the East Side of Manhattan and Nantucket.


Turboprop Packs: Westchester — Nantucket
Board a Pilatus PC-12 turboprop between Westchester and Nantucket.


BLADE Health and Safety Protocol
The following Health and Safety Protocol was designed by BLADE's MediMobilty team in conjunction with our Medical Advisor to protect our community from the further spread of COVID-19. We are continually monitoring the latest technology and procedures from around the world to ensure the health, safety and security of our passengers.
BLADE's Industry Leading COVID-19 Health and Safety Protocol Ensures:

All pilots, passengers, and BLADE employees undergo touchless temperature checks.


All pilots, passengers, and BLADE employees will undergo a simple oxygen level test using a medical-grade oximeter. This combination of body temperature and blood oxygen level tests represents the most reliable COVID screening possible during check-in.


Pilots, passengers and BLADE Lounge personnel are required to wear masks or face shields (and sanitary gloves for pilots and employees).


All aircraft interiors are electrostatically decontaminated using an airline-grade fogging system before every flight.
Seaplanes:

All the standard protocols above plus:



This season we have reconfigured our accessible fleet to allow each passenger to have their own window seat, separated from other passengers by an aisle, and eliminated bench seating (unless requested by two individuals flying together).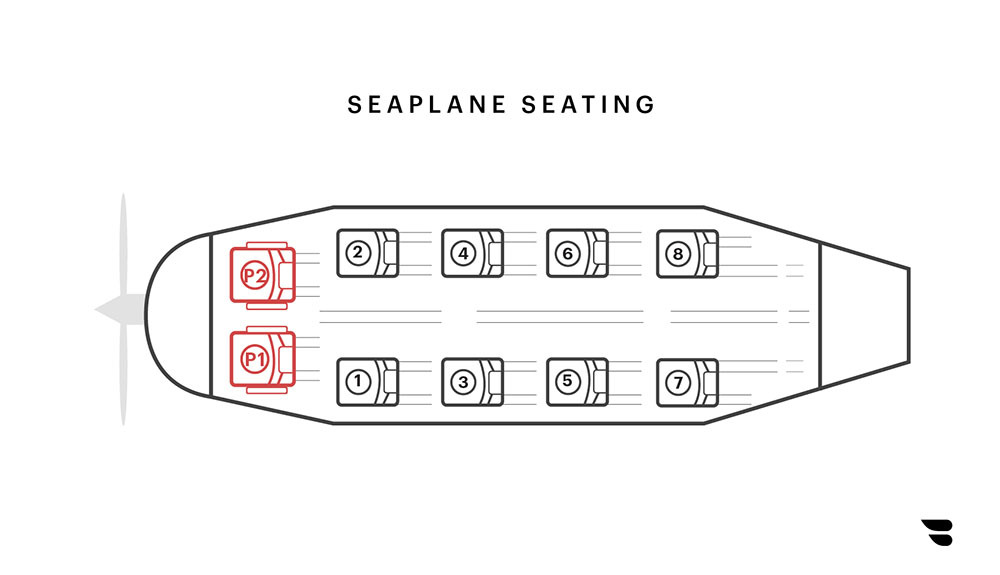 For any questions, please contact Flier Relations via email or call 1-844-359-2523.