BLADE Lounges
---
The legendary BLADE customer experience begins at our BLADE Lounges. We have four in Manhattan and others in Miami, Nantucket, and Westchester.
Each lounge offers unparalleled style and service, featuring iconic design, art, and amenities–you would never mistake a BLADE lounge for a typical city heliport.
BLADE lounges are staffed by our friendly and helpful F/X team members who will get you checked in and serve drinks and snacks.

BLADE Lounge East
Centered by a 1960s fuselage art installation, our signature lounge mixes modern decor with a retro jet-inspired design featuring Braniff Airline colors, black leather and chrome seating, and spaces designed for socializing and working.
From BLADE Lounge East on 34th Street, flights depart for all New York area airports as well as the Hamptons, Atlantic City, and other destinations.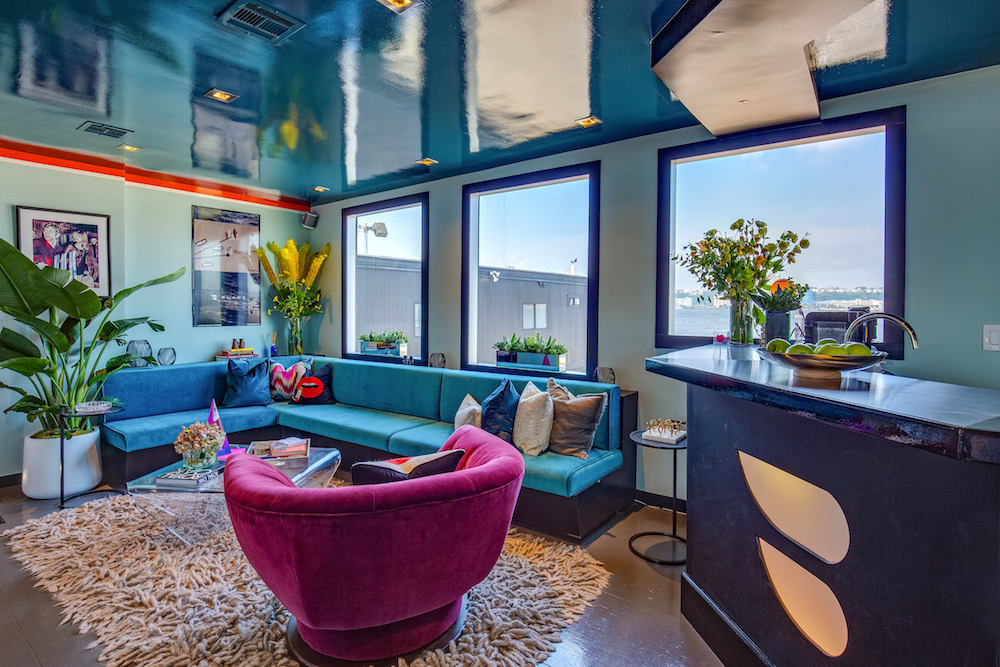 BLADE Lounge West
Functional speakeasy-style melds with vibrant modern and 1960s decor, artwork inspired by auto racing, and a long chrome bar that's ideal for enjoying a cocktail while watching incoming flights.
From BLADE Lounge West off West 30th Street, flights depart for all New York area airports as well as the Hamptons, Atlantic City, and other destinations.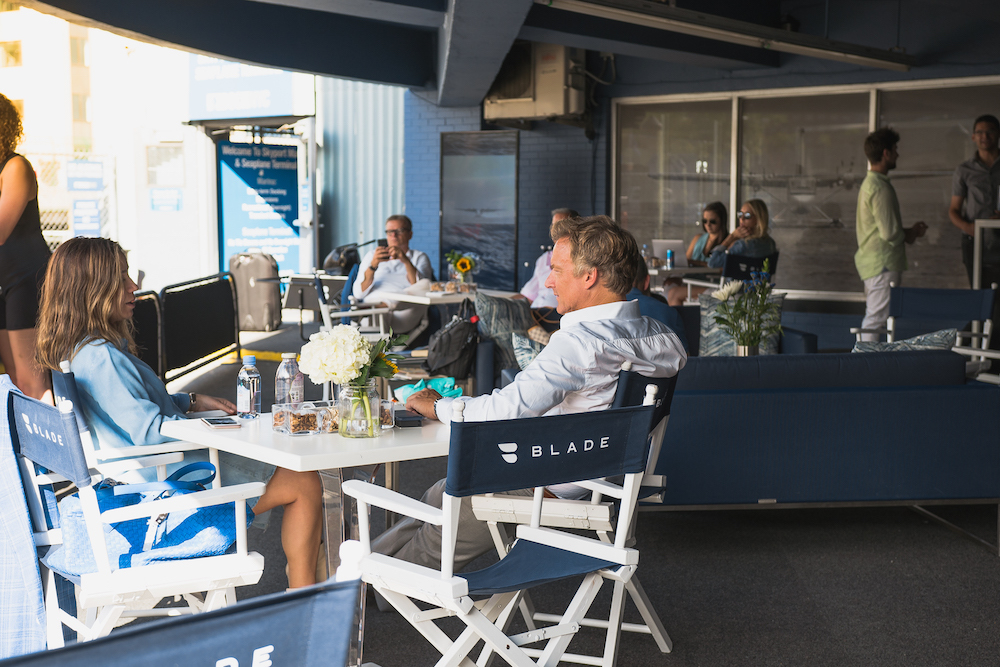 BLADE Aqua Lounge
Our open-air seasonal lounge sets the stage for summer days with city views, plenty of director's chairs, original art by New York artist Neil Hamamoto, and a sleek dock for your arriving seaplane.
Scheduled flights to the Hamptons and Nantucket along with chartered flights to Atlantic City and other destinations are available from BLADE Aqua Lounge on East 23rd Street.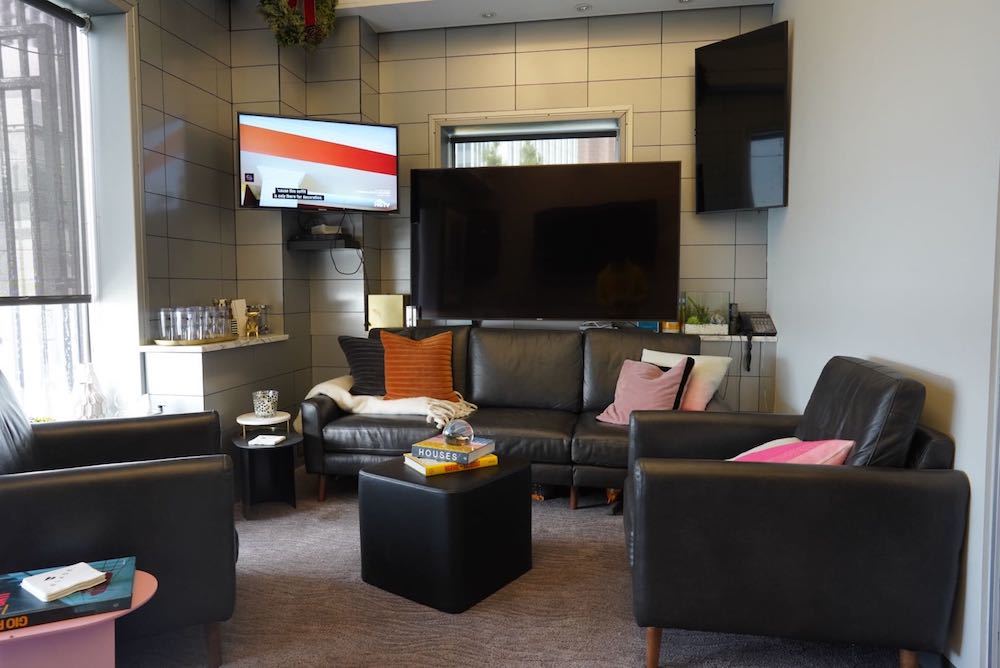 BLADE Lounge Wall Street
Black leather and chrome set the stage for this Executive lounge designed for those doing business in Manhattan's bustling Financial District.
Scheduled and charter flights are available to all of New York's area airports from BLADE Lounge Wall Street at the Pier 6 East River Helipad.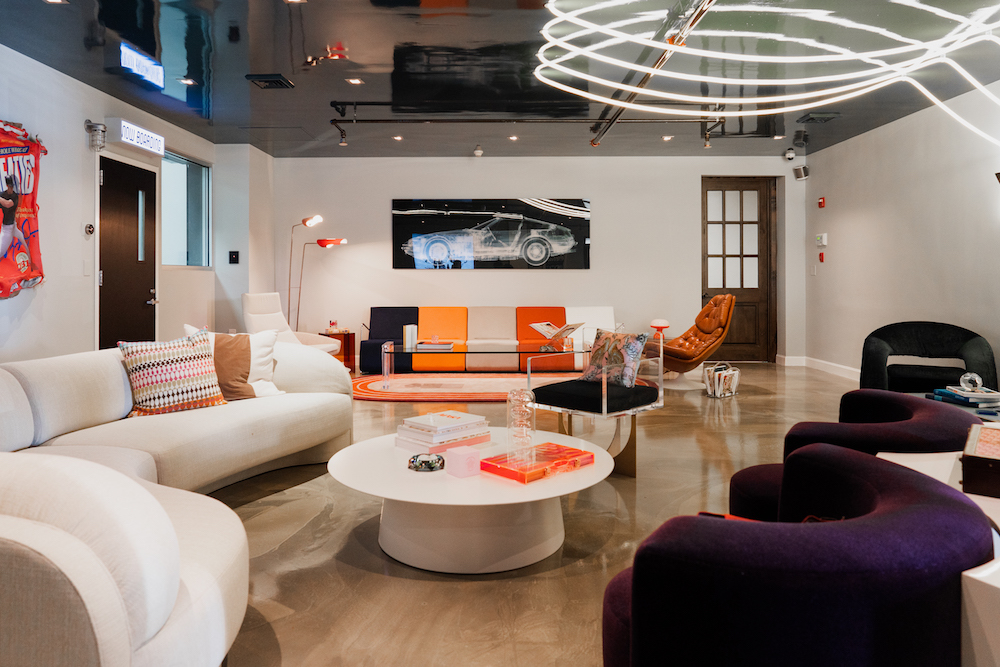 BLADE Lounge Westchester
Located inside the Million Air FBO, BLADE Lounge Westchester embraces its fast pace with retro race-car style complete with Ferrari artwork and colorful furnishings accented with red, racing-stripes.
BLADEone flights to Miami, helicopter trips to Manhattan, and turboprop flights to Nantucket are available from BLADE Lounge Westchester in West Harrison, NY.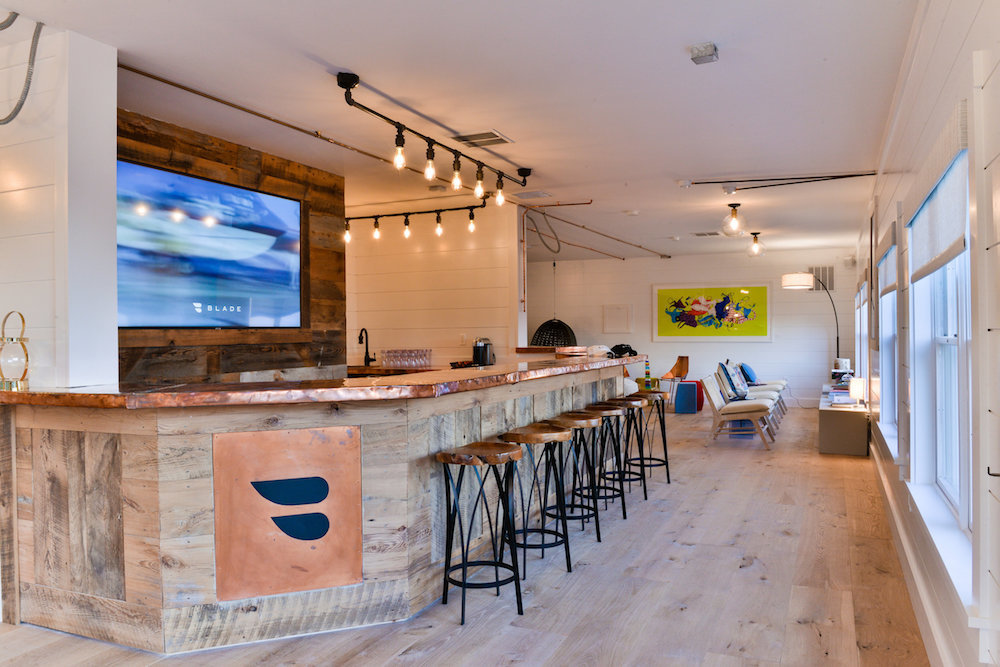 BLADE Lounge Nantucket
Our seasonal lounge emits modern coastal style with floors and walls wrapped in reclaimed barn wood, art installations from Nantucket's Samuel Owen Gallery, and a copper-topped bar that's perfect for watching the sunrise.
BLADE offers a published schedule of flights between BLADE Lounge Nantucket and Manhattan or Westchester, while also arranging crowdsource and charter services between all New England destinations.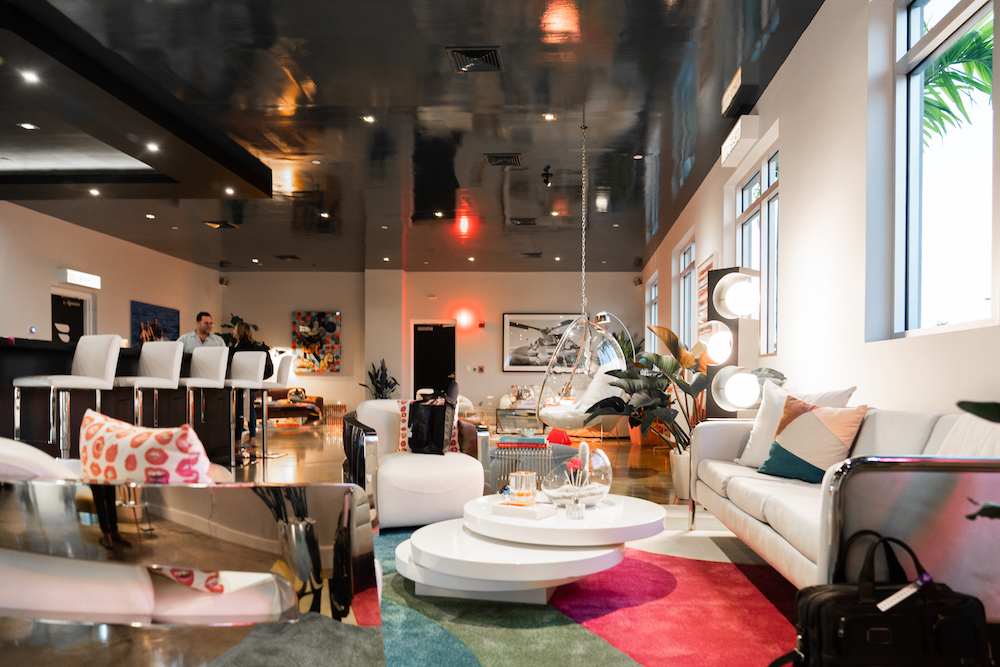 BLADE Lounge Miami
BLADE's largest lounge embraces Miami's Art Deco style with a serene white backdrop accented with colorful art and furnishings, tropical plants, and a bar large enough to fit everyone on your BLADEone flight.
Located at Opa Locka Executive Airport, BLADE Lounge Miami is the closest private airport to Downtown Miami and South Beach, flights depart and arrive at BLADE Lounge Westchester where you can either disembark or connect to a seamless 15-minute helicopter transfer back to Manhattan.