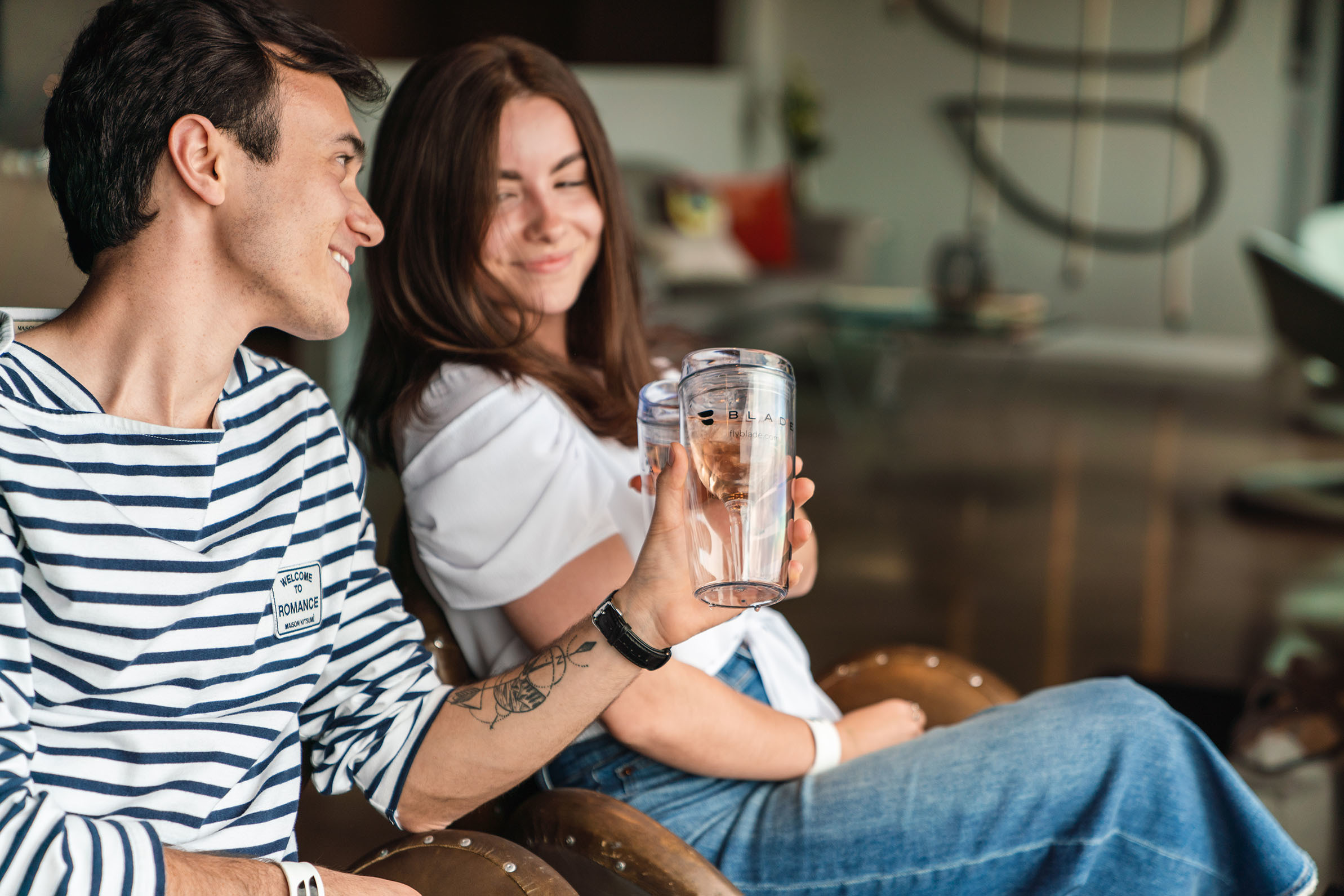 Trick or Sip: Halloween Cocktail Recipes from Our Partners
You're never too old for trick-or-treating, but it's always more enjoyable with a drink in hand. BLADE partnered with Coconut Cartel, Casa Dragones and Nino Negri to bring you some of the best Halloween-themed drinks. Here's a taste: 
BLADE x Coconut Cartel Halloween Series from BLADE on Vimeo.
COCONUT CARTEL PUMPKIN SPICE LATTE
2 oz Coconut Cartel rum
1.5 oz coffee
¼ oz allspice dram
1 oz pumpkin simple syrup (1 part pumpkin puree, ½ sugar)
½ apple cider
1 oz creamy oat milk
Mix all and shake over ice
Grate nutmeg on top to garnish


Blade x Casa Dragones Halloween from BLADE on Vimeo.
THE SAN MIGUEL SOUR
1.5 oz Casa Dragones
.75 oz pineapple juice
.5 oz lime juice
.5 oz agave nectar
Pour liquid into ice-filled shaker
Shake for 7 seconds
Pour glass over ice
Add mint garnish


BLADE x Nino Negri Halloween Series from BLADE on Vimeo.
INFERNO
The Nino Negri Inferno is sourced from the best crus of the Inferno subzones of Calvario, Sopragironi, Sottogironi and Ca Rossa. Grapes are densely cultivated high on the terraced hillside in poor, sandy soils and a due-south exposure.
Grapes are hand-harvested in early October and transported to the winery where they are sorted and macerated at cold temperatures for five days in stainless steel vats. Aging occurs over a period of 20-24 months in a combination of 80hl and smaller 50hl French oak barrels.