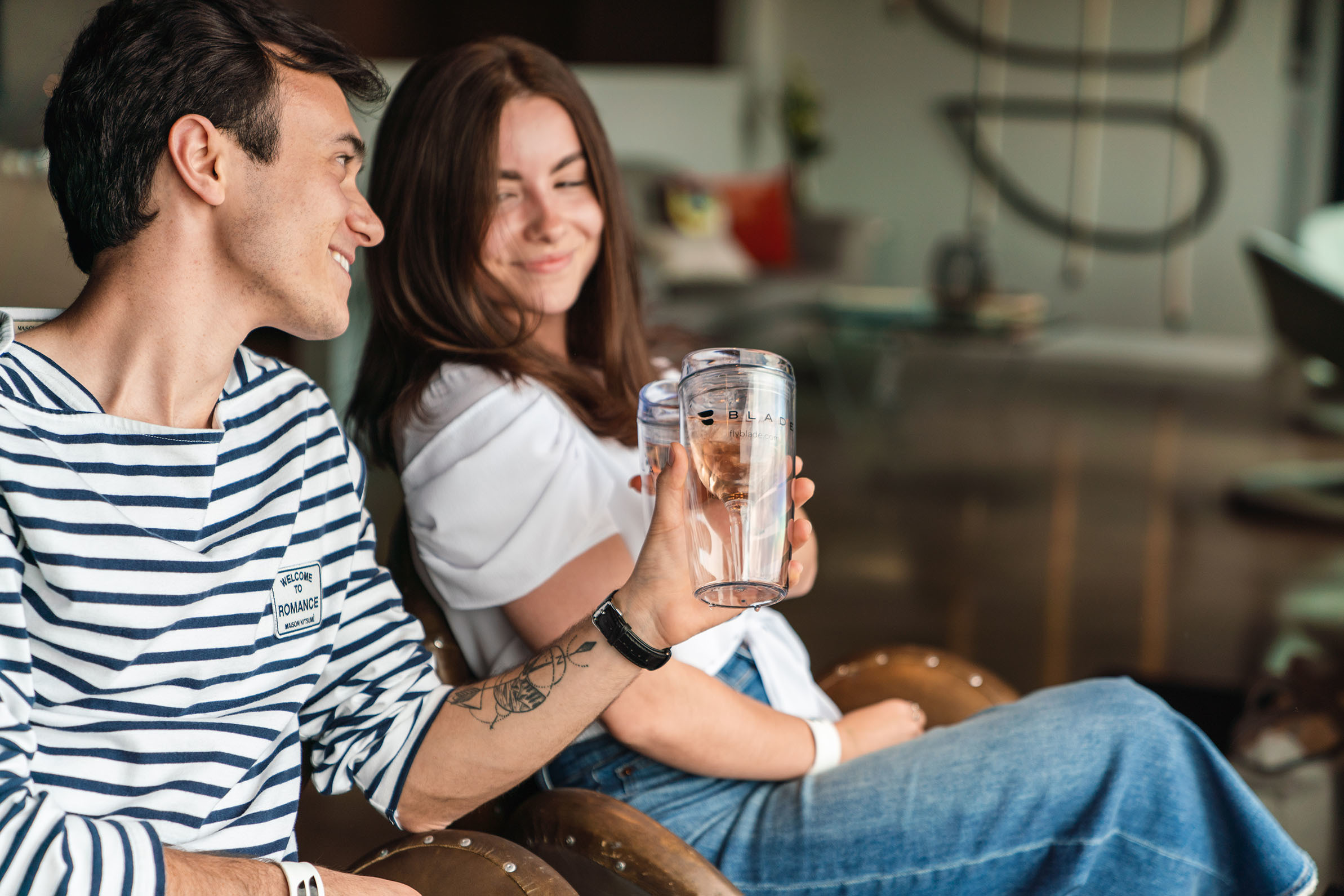 Trick or Sip: Halloween Cocktail Recipes from Our Partners
You're never too old for trick-or-treating, but it's always more enjoyable with a drink in hand. BLADE partnered with Coconut Cartel, Casa Dragones and Inspiration Rosé to bring you some of the best Halloween-themed cocktails. Here's a taste: 
Blade x Coconut Cartel Halloween Cocktail from BLADE on Vimeo.
PUMPKIN PIE OLD FASHIONED 
2 oz Coconut Cartel Rum 
.5oz Pumpkin Pie Syrup (make simple syrup and add pumpkin pie powder to taste, cinnamon, nutmeg, etc) 
2 dashes chocolate bitters 
Combine, stir and serve over large ice cube 
Garnish with candy corn 


Blade x Casa Dragones Halloween from BLADE on Vimeo.
THE SAN MIGUEL SOUR
1.5 oz Casa Dragones
.75 oz pineapple juice
.5 oz lime juice
.5 oz agave nectar
Pour liquid into ice-filled shaker
Shake for 7 seconds
Pour glass over ice
Add mint garnish
And enjoy this cocktail from our partners at Inspiration Rosé.
THE UNSUSPECTED
8 cl Inspiration Rosé 8
5/6 basil leaves
30 ml Cranberry juice 20
20 ml Lemon juice
10 ml Cane sugar
5/6 black pepper berries
20 ml Vermouth martini red
Crush the pepper at the bottom of the shaker, add all the ingredients except basil, shake and
double strain into a wine glass. Add the basil leaves and stir a little. Garnish with a turn of the
black pepper mill and a head of basil.