FLY WITH BLADE TO THE 2023 MONACO YACHT SHOW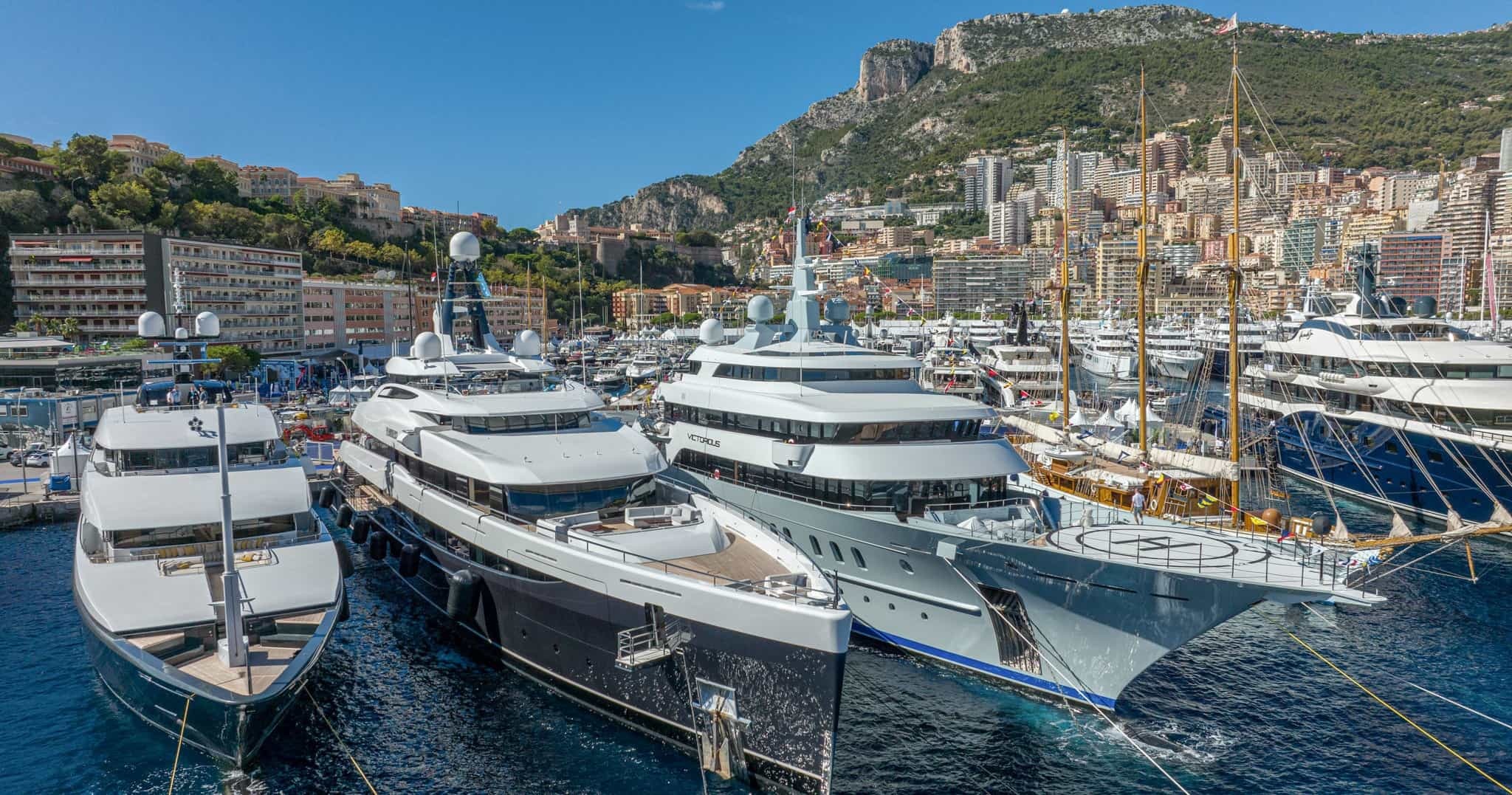 BLADE is providing flights between Nice Airport and the 2023 Monaco Yacht Show, being held Wednesday, September 27th through Saturday, September 30th — for both arrivals and departures.
The Monaco Yacht Show reigns as the pinnacle of luxury yachting, showcasing opulent vessels and cutting-edge technology. This prestigious gathering captivates with elegance, sophistication, and unparalleled grandeur, embodying the zenith of nautical excellence. Step into a world where elegance meets innovation, where refined craftsmanship converges with technological prowess—the Monaco Yacht Show beckons, offering an unforgettable journey through maritime splendor.
Fly between Nice and Monaco directly over the Mediterranean coastline—swap the 1+ hour drive for a 7-minute panoramic and breathtaking flight along the unmatched vistas of the French Riviera.
Monaco Yacht Show 2023: dates and times
This iconic event, a symbol of luxury and elegance, is back for another exceptional year. From September 27 to 30, 2023, Monaco's Port Hercules will welcome yachting enthusiasts from around the world, ready to discover the latest spectacular creations from the nautical industry. Under the theme of innovation and design, this edition promises to amaze visitors with an exquisite selection of luxury yachts, cutting-edge marine accessories and unforgettable nautical experiences. Whether you're a connoisseur or simply curious, the Monaco Yacht Show 2023 is the not-to-be-missed event to immerse yourself in the exclusive and captivating world of high-end yachting. Prepare to be dazzled by the splendor of the seas and experience moments of prestige at this prestigious maritime industry gathering.
Opening hours:
Wednesday, Sept. 27: 10 a.m. - 6:30 p.m. (access by invitation only)
Thursday, Sept. 28 and Friday, Sept. 29: 10 a.m. - 6:30 p.m. (open to the general public)
Saturday, Sept. 30: 10 am - 6 pm (open to the public)
Access to the show is authorized until 30mn before closing time.
Monaco Yacht Show 2023 : tickets and map
Get your official tickets and access map for the Monaco Yacht Show here