Helicopter Charter to Méribel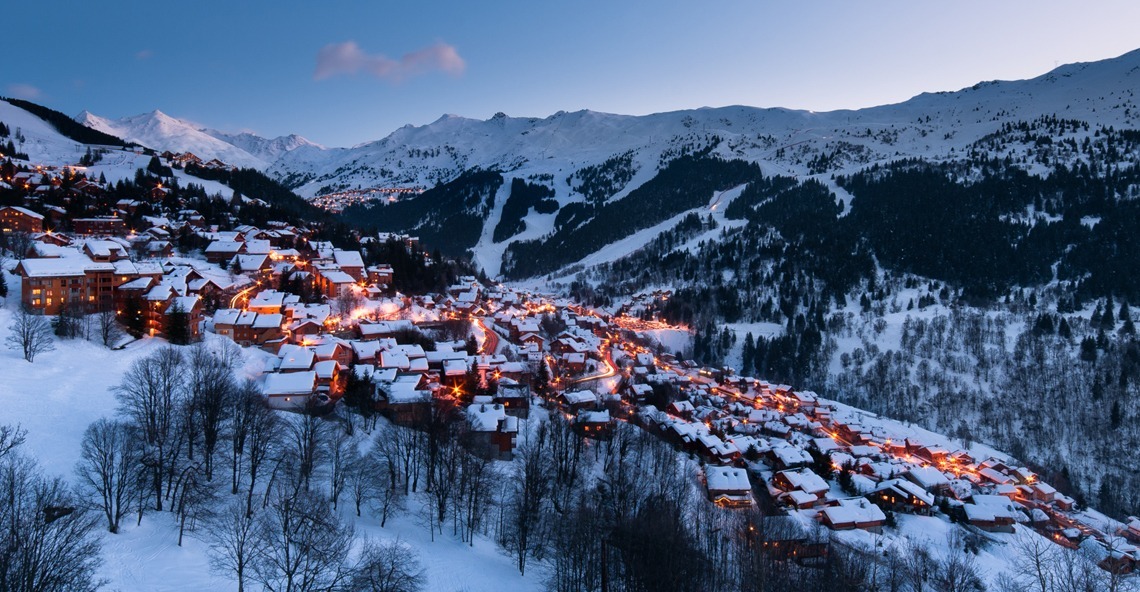 Fly Private to Méribel with BLADE
Book your BLADE helicopter charter to Méribel from Geneva, Zurich, Chambery, Annecy, or Monaco. Take the scenic route and enjoy breathtaking views as you fly over the Alps.
The Destination
Perched in the stunning Alpine valley of Les Allues, Meribel is a renowned ski resort where you'll be able to experience the perfect winter trip. Stay in a traditional wooden chalet, gaze at the epic mountain landscapes, ski in one of the largest resorts in the world, or simply relax in a bar or restaurant.
The Meribel valley is a reference among British skiers. The resort was founded by a British colonel, Peter Lindsay, in 1938. Over the years, Meribel kept its traditional mountain village charm intact with its buildings of wood and stone and its forest environment. While you are there, you should visit "Le Kaila", a 5-star luxury hotel, captures this traditional charm beautifully with its chalet design.
Benefits of BLADE Helicopter Charter to Méribel
Skip the long-distance drive and get there in 30 minutes from Geneva Airport
Driving between Geneva to Méribel can take over 2 hours depending on road conditions and peak season travel.
Choose the right helicopter for you
Single engine or twin-engine aircraft, luxury interior, air-conditioning, noise reduction systems, etc. Pick your favorite aircraft and turn your helicopter flight to Méribel into a unique, tailor-made experience.
Take the scenic route
It turns out, the scenic route is also the fastest way to get there. If you're going to the Alps, why not get to admire them from above, in all their glory, on your way there?