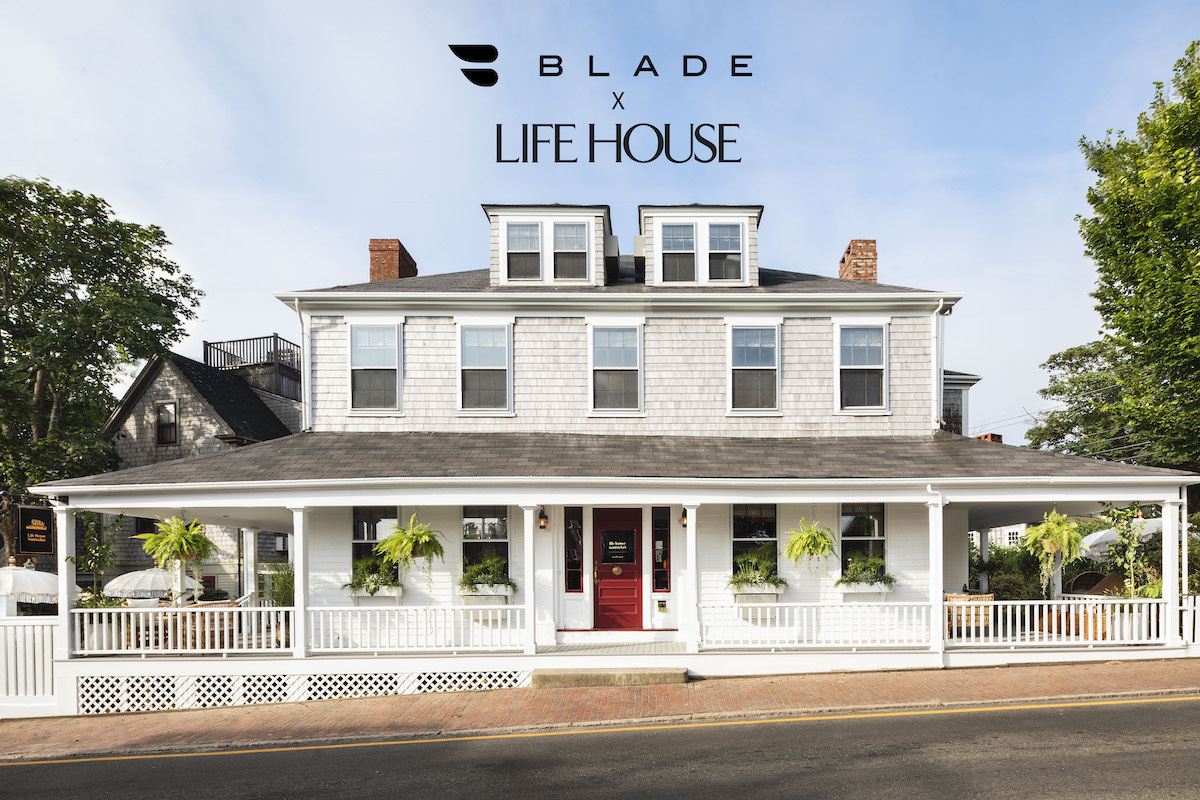 Escape to Nantucket for a Weekend
with BLADE x Life House
Start your summer right and experience Nantucket with BLADE and Life House.
Fly round-trip between NYC and Nantucket and enjoy a complimentary three-night stay at Life House, Nantucket.
Depart from Westchester on Thursday, June 3rd, and return to the city Sunday, June 6th.
The purchase of two round-trip flights includes a three-night stay at Life House, Nantucket without additional cost. Enjoy a coastal escape in a sun-soaked historic inn, with botanical-inspired bedrooms, a garden terrace and fire pit for relaxed summer evenings, and nearby restaurants, bars, and retail. See below for more details.
What's Included
Two seats on a round-trip flight for $1,590 per person between Westchester and Nantucket
A three-night stay at Life House, Nantucket
Complimentary breakfast, Aperitivo Hour, nightly s'mores by the fire pit, beach chairs & towels
Garden terrace and fire pit
Le Labo products, Marshall Speakers, WiFi, and Revival New York linens
Life House Nantucket is designed as a nonchalant innkeeper's eclectic escape that reflects her flair for cultivating the island's native botany and practicing holistic wellness.
*Promotion will continue with Life House offering 15% off to all BLADE customers who book BLADE Nantucket flights