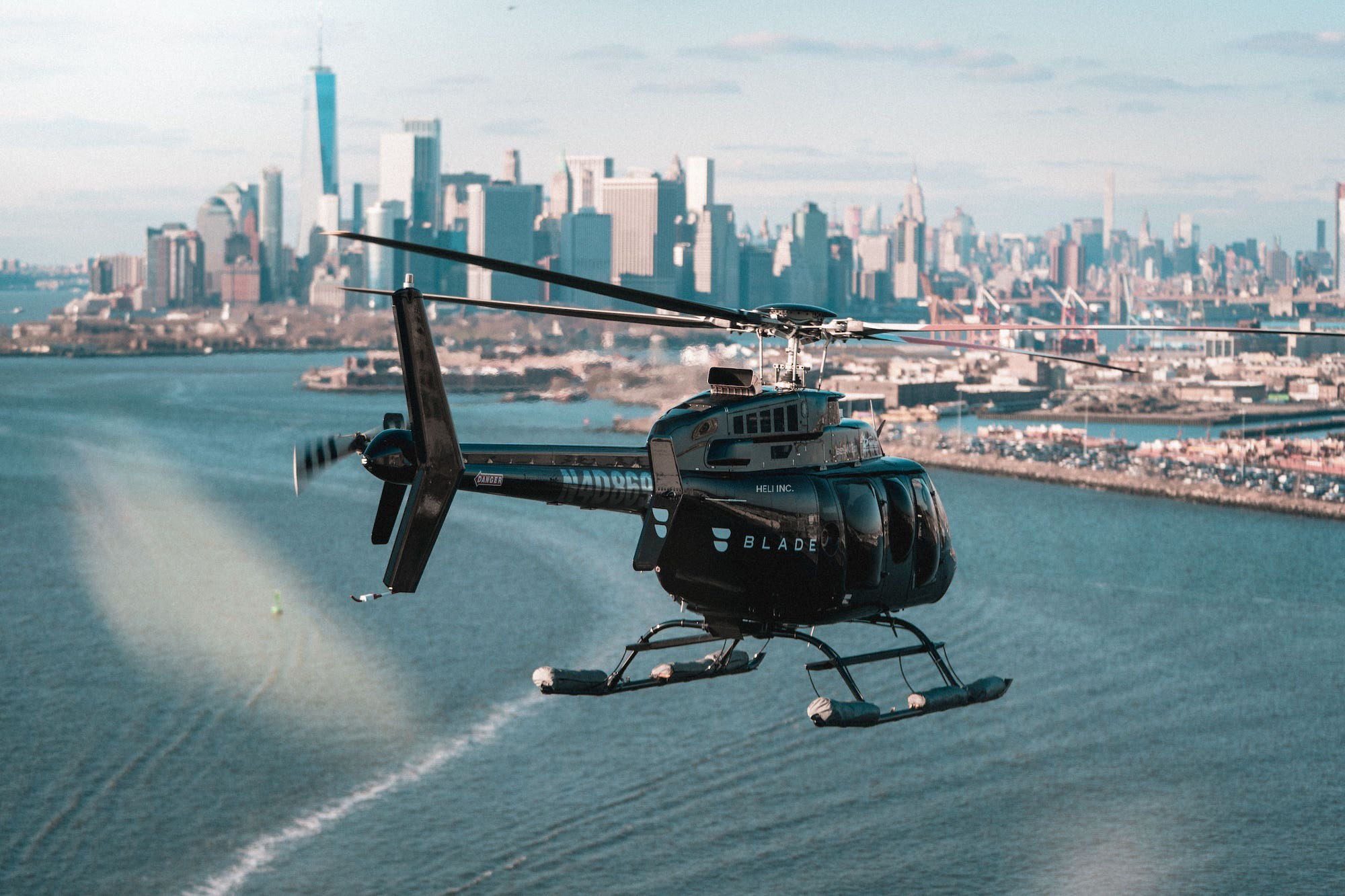 We do not conduct tourist flights. Instead, our mission is to be the safest and best form of urban
transportation available, and we are committed to making our communities better.
We Work Constantly to Reduce Noise and Keep Passengers Safe
• BLADE does not conduct tours of any type and we do not work with operators who conduct tours in violation of community regulations.
• We observe voluntary curfews at the airports we service so as to avoid flying during later evening hours.
• We will fully integrate quiet and zero-emission Electric Vertical Aircrafts ("EVA") on all routes as EVAs become available. BLADE is the first company to secure Beta Technologies' ALIA EVA, which are quiet on takeoff and landing and near-silent in flight, for passenger use in the New York Area.
• Choose helicopters over cars—traveling by helicopter is up to two-thirds safer than traveling in a car or SUV, according to a recent analysis by the travel site The Points Guy.
We Make Organ Transplants Faster and More Accesible—Maximizing Patient Outcomes
BLADE's business model of having a 24/7 passenger transport system in place enables the company to fly donor organs to hospitals at a cheaper and faster rate, leading to better patient outcomes:
• Our BLADE MediMobility group partners with local hospitals to provide on-demand, rapid movement of organs and transplant teams at a reduced price, improving patients' results. Swift travel is critical for organ transplantation: for every hour an organ is outside of the human body, surgical success rates decrease significantly.
• BLADE leverages its 24/7 availability of dedicated aircraft to reduce travel times between NYU Langone and common donor hospitals by up to three hours.
• BLADE's MediMobility division now serves more than 40 hospital clients across 20 states, making BLADE the largest dedicated air transporter of human organs for transplant in the United States.
We Reduce Our Impact on the Environment—Quiet and Carbon-Neutral
• Quiet, carbon-neutral and cost-effective electric aircraft are currently being developed and flown by our investors and partners today. 
• BLADE will have the largest fleet of EVAs in the country, which are dramatically quieter, all-electric, and emission-free.
• BLADE currently operates as a carbon-neutral business by purchasing offsets to counteract the carbon emissions generated by our flights. For example, through purchasing offsets, we have recently supported a project to capture methane gases from one of the largest landfills in New York, generating clean electrical power while reducing greenhouse gas emissions.