Leveraging WHOOP Wearable Technology to Enhance BLADE's Industry-leading Health and Safety Protocol
BLADE has partnered with WHOOP to provide our operators, pilots, C/X and on-the-ground personnel with WHOOP Straps as part of our industry-leading Health and Safety protocol.
WHOOP is a 24/7 waterproof wearable that provides personalized, actionable feedback and tracks key metrics like heart rate variability, resting heart rate, respiratory rate, and sleep with industry-leading accuracy.
In collaboration with scientists at CQUniversity in Australia, WHOOP has developed a novel algorithm that has been shown to detect 20% of COVID-19 illnesses in the two days prior to the onset of symptoms, and to correctly identify 80% of symptomatic cases by the third day of symptoms.
The finding that respiratory rate may deviate from baseline before people start to feel sick means it can be leveraged to keep oneself and those around them safe. Specifically, individuals that see a spike in their respiratory rate can self isolate and socially distance earlier than they otherwise would, thereby minimizing virus spread.
As the only third party validated wearable to accurately measure respiratory rate from the wrist during sleep, WHOOP is able to non-invasively and unobtrusively enable individuals to monitor this key health metric every day.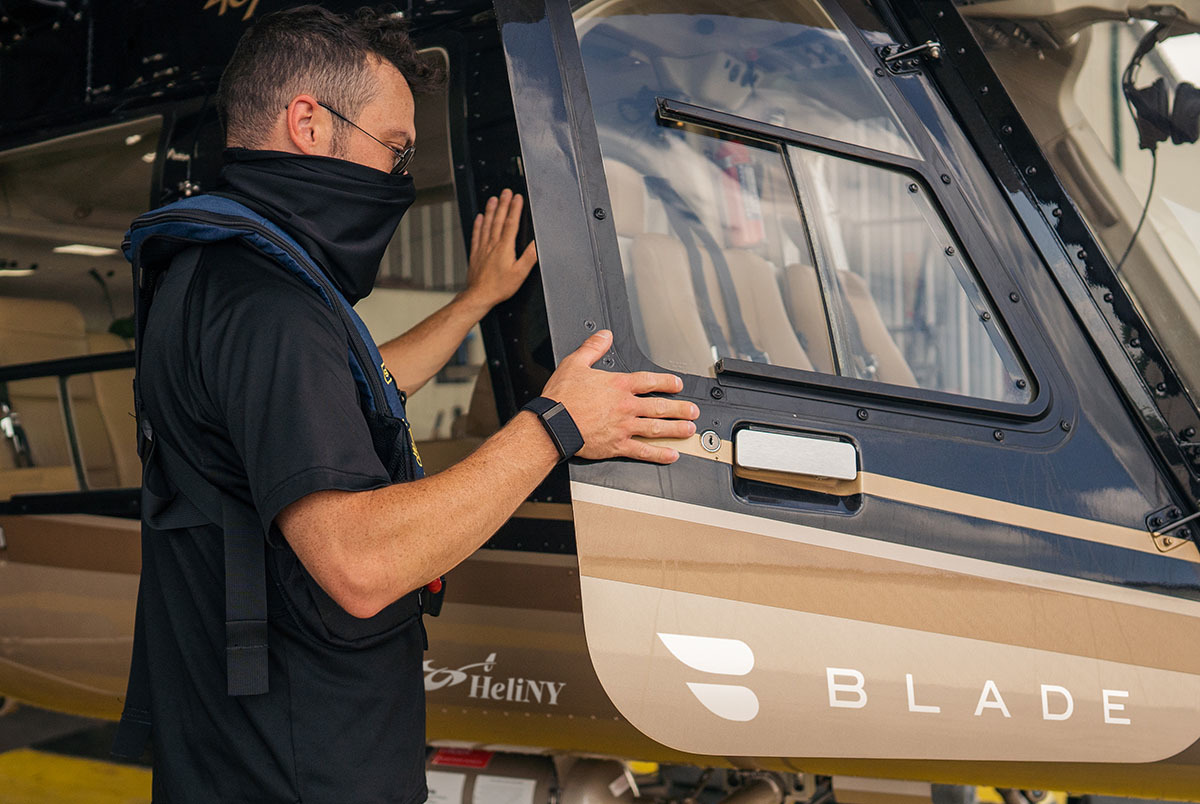 By wearing WHOOP and understanding one's typical range in physiological data and what a slight or significant change from key metrics like respiratory rate may look like, people can take better control of their own well-being and make more informed decisions when it comes to communications with medical professionals.
Combined with BLADE's Health and Safety protocol measures such as temperature checks and oxygen level tests, WHOOP's wearable-based solutions serve as a useful tool to protect our pilots, staff and fliers.