FLY WITH BLADE TO THE 2023 CANNES YACHTING FESTIVAL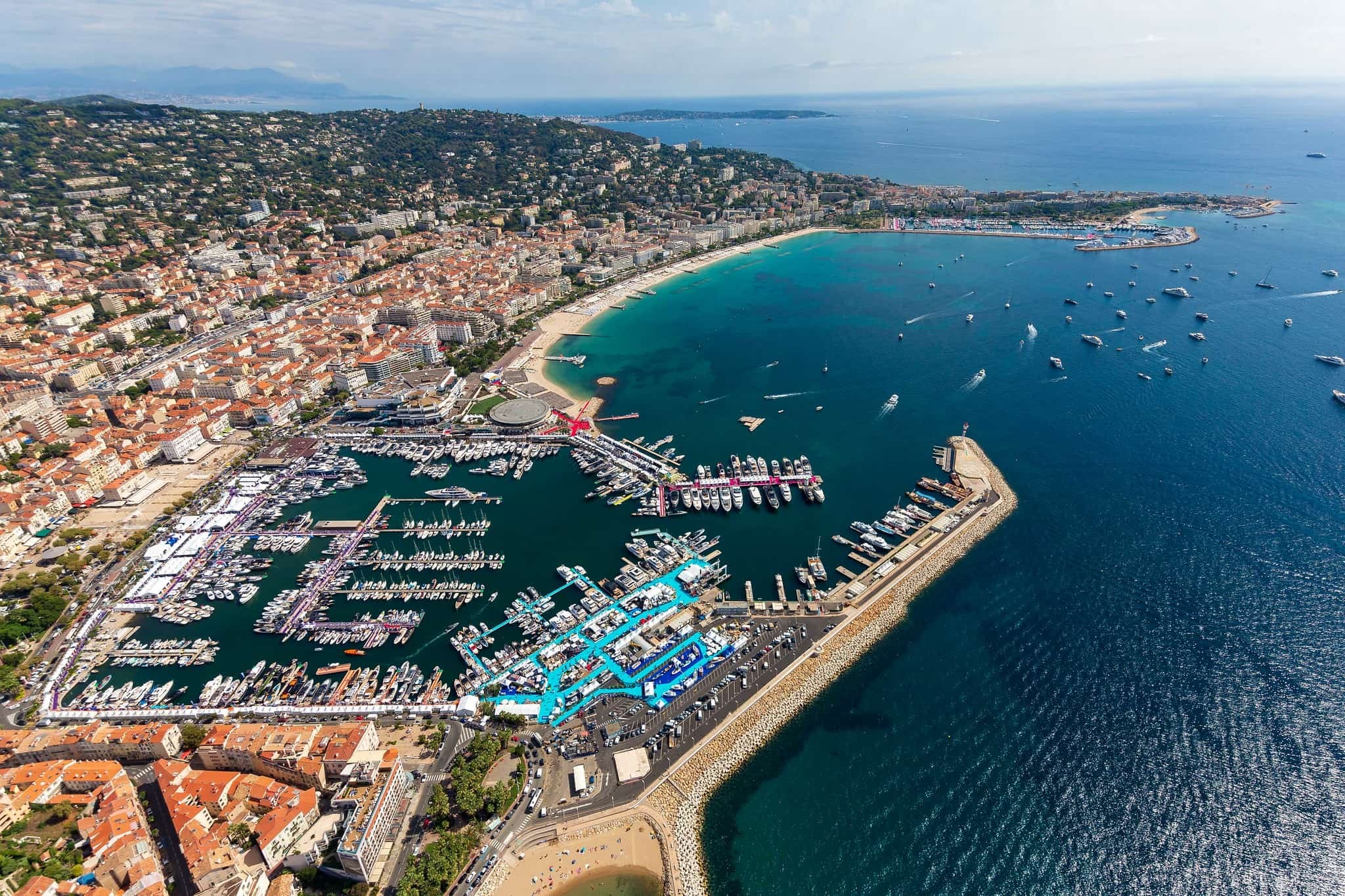 BLADE is providing flights between Nice Airport and the 2023 Cannes Yachting Festival, being held Tuesday, September 12th through Saturday, September 17th — for both arrivals and departures.
The Cannes Yachting Festival will host an eclectic offer of nearly 650 boats, from 5 to 50 meters on-water and less than 10 meters ashore. These boats are sailing or motor, monohull or multihull, rigid or semi-rigid hull. Meet the biggest actors in the boating industry and their latest innovations in unparalleled visiting conditions!
Fly between Nice and Cannes directly over the Mediterranean coastline—swap the 1+ hour drive for a 7-minute panoramic and breathtaking flight along the unmatched vistas of the French Riviera.
Cannes Yachting Festival 2023: dates and times
Since 1977, the Yachting Festival has been held every September in the glittering bay of Cannes, in a luxurious and elegant setting. As the premier show of the yachting season, the Cannes Yachting Festival 2023 - to be held this year from September 12 to 17, 2023 - is Europe's most important in-water event. It brings together the leading players in the yachting industry, showcasing their many new products in previews.
Opening hours :
Tuesday September 12 to Saturday September 16, 10am to 7pm.
Sunday September 17, 10 am to 6 pm.
Nocturne on Friday September 15 until 10 pm.
Cannes Yachting Festival 2023 : tickets and map
Get your official tickets and directions to the Cannes Yachting Festival here