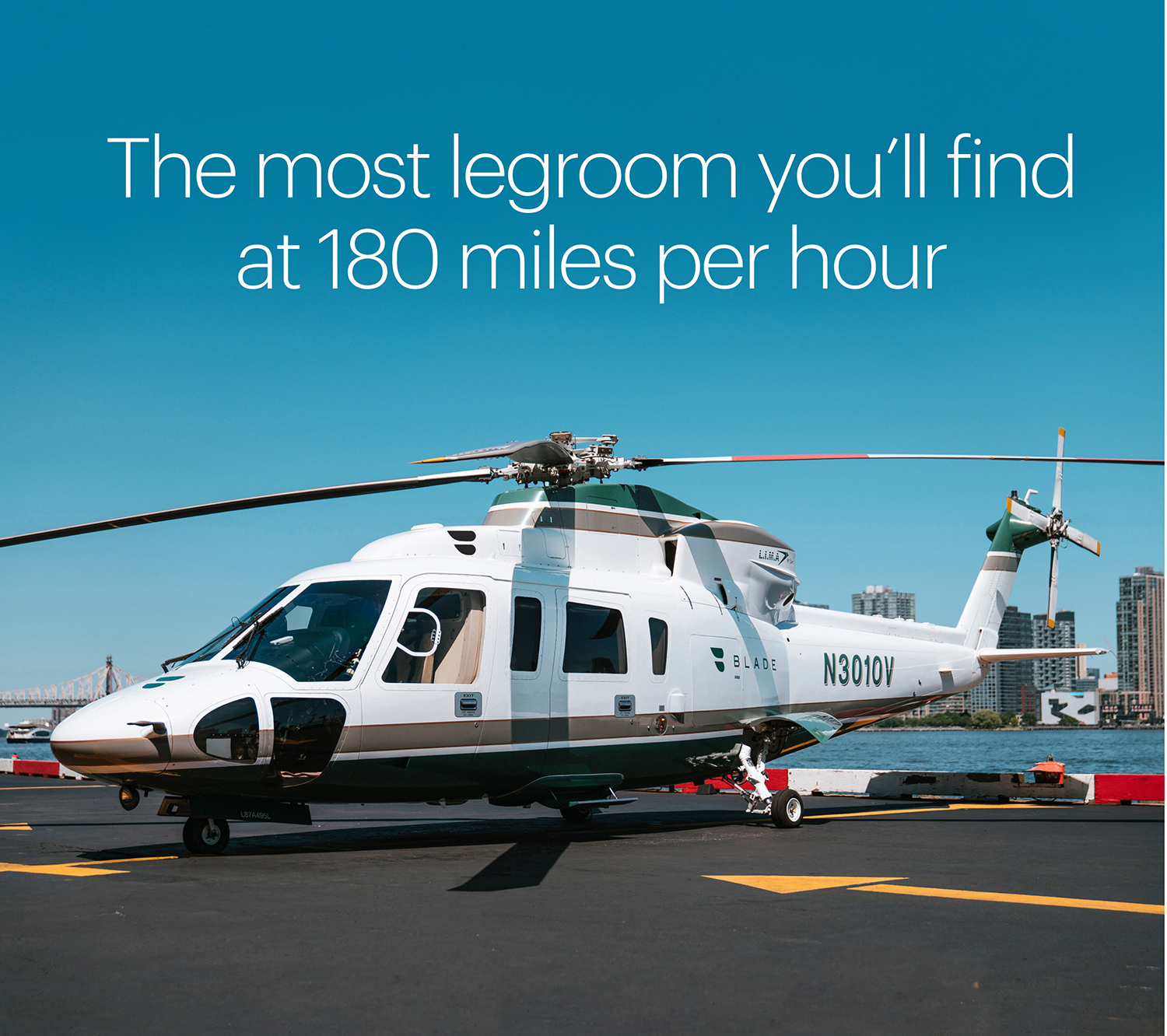 Fly a BLADE Sikorsky S-76 All Summer Long For Less Than You Ever Dreamed
With the purchase of a BLADE 180 Hamptons Pass for $37,500, you can enjoy unlimited private charter flights on Sikorsky S-76C+ (or newer) between Manhattan and the Hamptons for $4,750.
These unbeatable prices are available all summer long, from May 25th to September 4th.
Every time you fly, you will experience the expertise and quality of service that you have come to expect from BLADE, but on the fastest twin-engine two pilot helicopters within our accessible fleet, at a price that cannot be replicated.
Enjoy the flexibility to book with as little as 20 minutes notice, with no peak day or black out day restrictions, fees, or risk of not being serviced.
As a BLADE flier, you can relax and enjoy a drink in our private Manhattan Lounges and rely on the fact that there will be ground staff upon both departure and arrival to ensure that your flight is as smooth as it can be.
And if that wasn't enough, this Pass also provides you with preferred rates on any non-Hamptons destinations.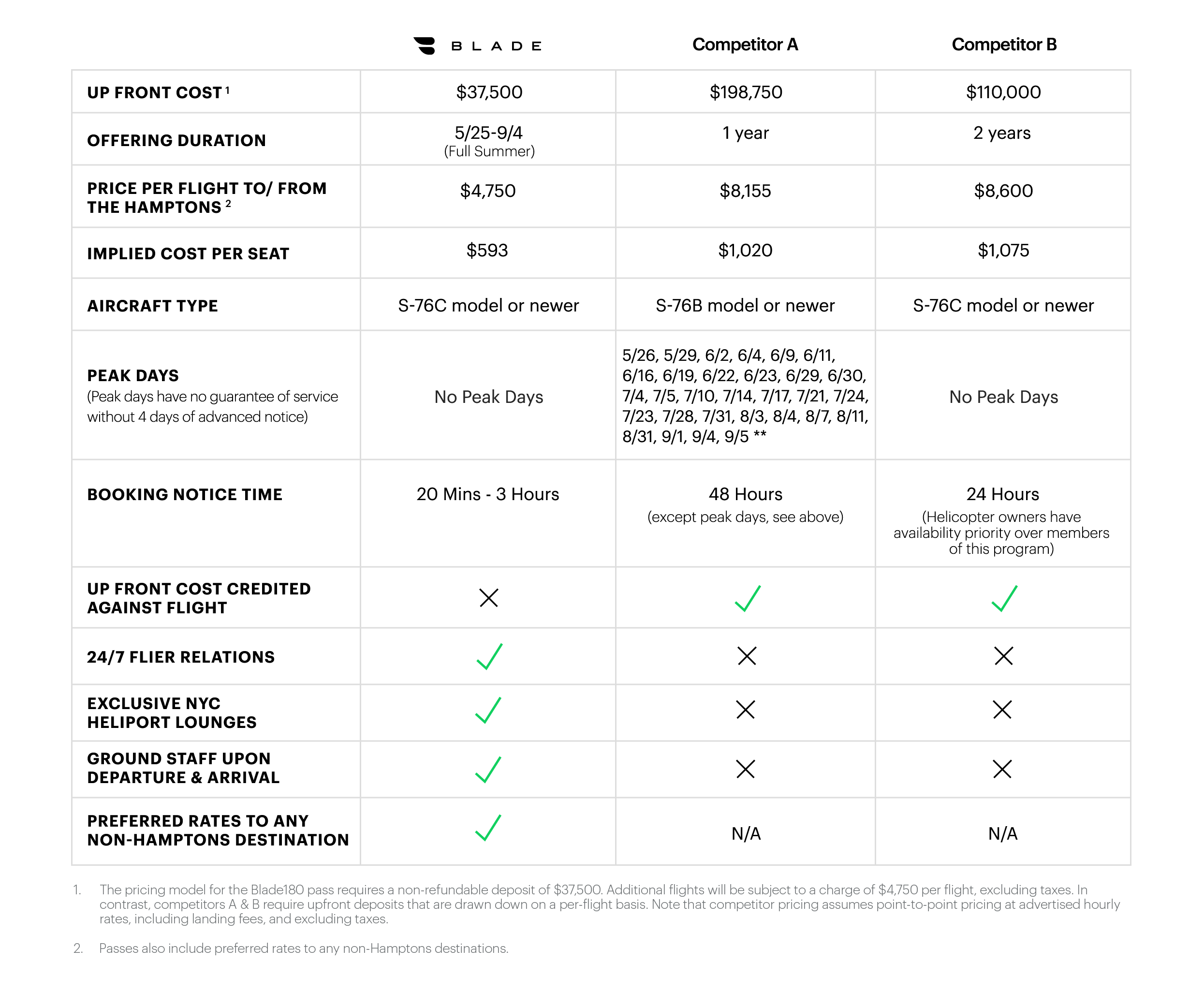 Key destinations for BLADE 180 Hamptons Fliers: